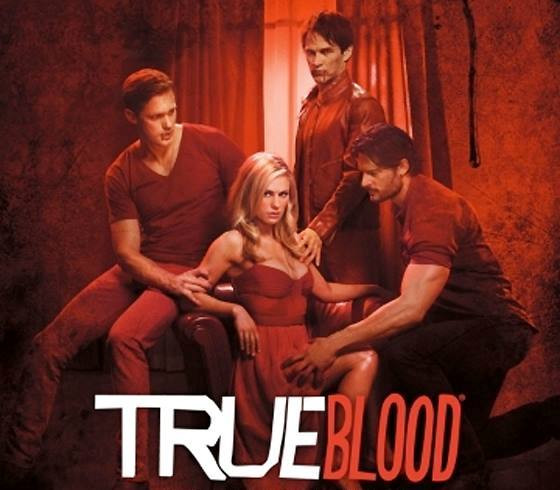 A new teaser of True Blood Season 7 was released on Sunday by HBO and even though the premiere episode of the seventh and final season of the edgy vampire show is some time away, the clip gives out some major clues regarding what may transpire in the upcoming episodes.
Looks like the new season will feature deaths of beloved characters, new villains, revelations about Bill Compton's past and the fate of Eric Northman (Alexander Skarsgård), who was last seen naked burning in the sun in season 6, according to a newnownext.com reports which also states that the teaser contains a 'Walking Dead' vibe.
Fans will get to know more about the vampires infected with Hepatitis V, and about new villains like nefarious businessman Mr. Gus and The Figure, a grotesque serial killer who debuts in the season premiere.
The teaser clip (below) shows an attack at a church and sick vampires are ambushing. Sookie's (Anna Paquin) voiceover indicates that the government is not doing anything to help even though people are crying out for it.
Towards the end of the clip, a scene features some of the few non-vampire characters all looking at something and Sookie saying "There's no one left."
Is it possible that True Blood will wrap up with Bon Temps with its residents being completely wiped out?, speculates Cinemablend.
In addition to Sookie Stackhouse, the new trailer gives us a glimpse of Jason, Lafayette, Tara, Jessica, Bill, Alcide and Sam, among others.
Will all of them be on the same side of the battle that appears to be brewing?
True Blood Season 7 premieres on 22 June, 2014 on HBO.