The US ambassador to the Netherlands declared "fake news" to the claim he once said there were "no-go zones" in the country – but quickly backtracked after being shown footage of himself from two years ago.
Dutch TV news programme Nieuwsuur asked Dutch-American politician Pete Hoekstra about his previous words on the radical Islam threat to Europe, just 10 days after he was sworn in as US ambassador to the Netherlands.
The reporter said: "Speaking of threat, at one point you mentioned in a debate that there are no-go zones in the Netherlands and that cars and politicians are being set on fire."
Hoekstra quickly interrupted, saying: "I didn't say that, that is actually an incorrect statement. We would call it fake news. I never said that. It's not what I said."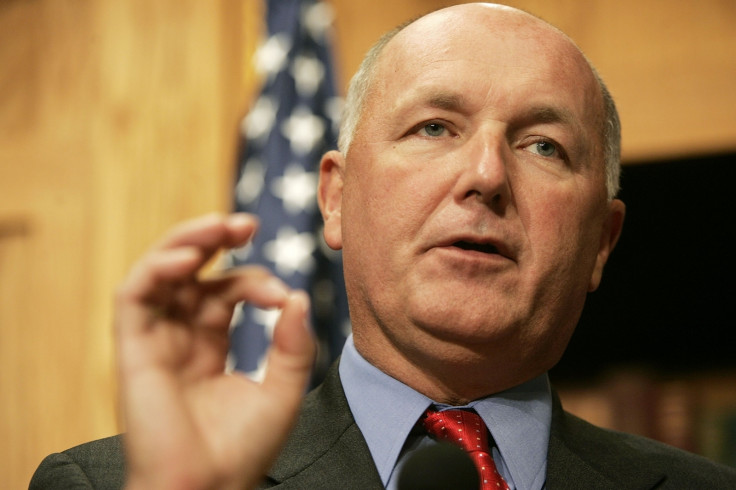 The programme then cut to an archive clip from 2015 which showed Hoekstra saying: "The Islamic movement has now got to a point where they have put Europe into chaos. Chaos in the Netherlands - there are cars being burned, there are politicians that are being burned, and yes there are no-go zones in the Netherlands."
After being shown the footage, Hoekstra claimed he "didn't call that fake news".
Hoekstra describes himself on his Twitter profile as a "frequent writer and commentator on intelligence issues and the threat from radical Islam".
Fred Fleitz, who used to be Congressman Hoekstra's senior advisor, was asked to react to the words of his former boss on Twitter. He is often interviewed on Fox News himself in relation to radical Islam and terrorism issues.
Fleitz said: "Why dont you ask Ayaan Hirsi Ali about this, Gabe, who fled the Netherlands after radical Islamists assassinated Theo Van Gogh who was making a film with her on oppression of women by Islamists? She lives in the US today under high security."
Ali is a former Dutch MP who rose to international attention in 2004 as a writer of a controversial film, named Submission, which depicted violence against Muslim women. Due to the controversial subject of the film, her collaborator, filmmaker Theo van Gogh, was murdered by a radical Islamist.