President Donald Trump has approved the building of the controversial Keystone XL pipeline from Canada to Texas, reversing a key climate change fighting decision by his predecessor Barack Obama.
The move allows the oil and gas company TransCanada to begin constructing a portion of the 1,700-mile pipeline that will carry oil from the tar sands in Alberta, Canada, to Texas refineries on the Gulf Coast.
The State Department said the building permits will "serve the national interest" by ensuring energy security for the US. This argument has been criticised by environmental groups because the oil is destined for export.
Secretary of State Rex Tillerson has stepped away from any decisions or involvement in planning the pipeline because he is the former CEO of American oil giant ExxonMobil.
In 2015, then President Barack Obama rejected approving the pipeline weeks ahead of the Paris climate conference. There America committed to reduce its carbon emissions by up to 28% by 2025.
If the Keystone Xl pipeline is built "essentially, it's game over for the planet," climate scientist James Hansen, the former head of NASA's Goddard Institute for Space Studies, said in 2012.
Obama's decision to scrap the pipeline came after six years of review. "The State Department has decided that the Keystone XL pipeline would not serve the national interest of the United States," Obama said when he announced it would not be approved.
"If we're going to prevent large parts of this Earth from becoming not only inhospitable but uninhabitable in our lifetimes, we're going to have to keep some fossil fuels in the ground," Obama said. He added that the pipeline wasn't an "express lane to climate disaster" or a "silver bullet for the economy."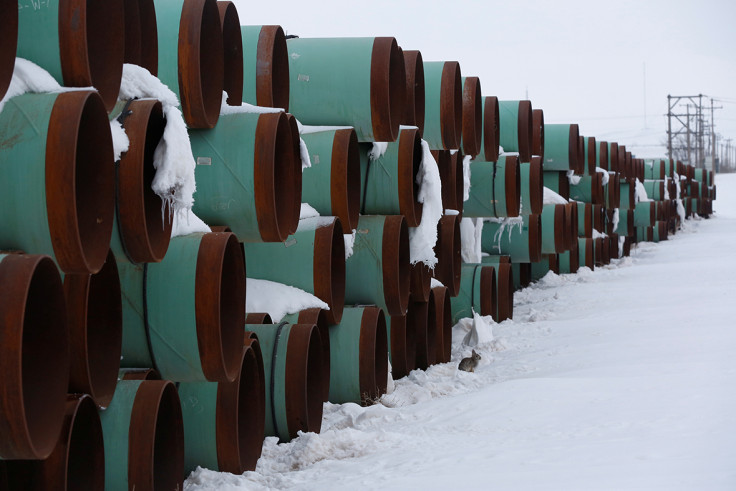 The State Department's acting spokesman Mark Toner acknowledged, in a press briefing on 23 March, that civil servants working on the decision to approve the pipeline today are the same ones who opposed recommending it under Obama.
In January, President Donald Trump signed an executive order stating he would issue permits for the pipeline and the equally controversial Dakota Access Pipeline, which has attracted mass protests and confrontations with police throughout the winter.
"This is a significant milestone for the Keystone XL project," said Russ Girling, the president and CEO of TransCanada, which will own and build the pipeline. "We greatly appreciate President Trump's Administration for reviewing and approving this important initiative and we look forward to working with them as we continue to invest in and strengthen North America's energy infrastructure."
Passing through Montana, South Dakota, Nebraska, Kansas, and Oklahoma, the pipeline will move 800,000 barrels of oil per day, more than a fifth of Canada's exports to the US.