Trump calls for 'extreme vetting' and 'ideological screening' of new immigrants to the US
The GOP presidential nominee said his plans are an expansion of his Muslim-ban proposal.
Donald Trump has called for the "extreme vetting" of immigrants coming to the US, noting he would impose an ideological "screening test" if he were elected president in the forthcoming November elections.
The Republican presidential nominee told supporters in Ohio on Monday (15 August) that his administration would also "temporarily suspend immigration" from what he deems as the more dangerous countries in the world.
"To defeat Islamic terrorism, we must also speak out forcefully against an ideology," Trump said during a speech on terrorism at Youngstown State University. "We should only admit in this country those who share our values and respect our people."
He continued: "The time is overdue to develop a new screening test." According to CBS News, Trump described his new screening test as a form of "extreme, extreme vetting".
Trump did not specify what type of questions would be asked of prospective immigrants, but said the screening processes would find those who have "hostile attitudes" towards the US.
To implement his proposed screening, Trump said his administration would suspend immigration temporarily from dangerous countries, particularly those "that have a history of exporting terrorism." CBS News reported that Trump previously described this plan as an expansion of his controversial proposal to block all Muslims from entering the US.
Trump also added a warning to any "guests in our country who are preaching hate will be asked to return home immediately and if they don't do it, we will return them home."
Trump claimed his administration "will speak out against the oppression of women, gays and people of different beliefs" and said it would be a "friend to all moderate Muslim reformers in the Middle East and will amplify their voices."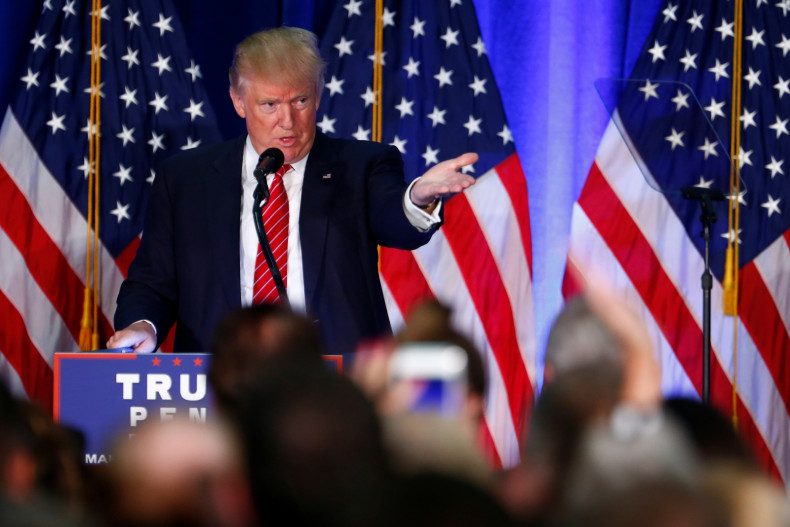 The real estate mogul also suggested several foreign policies that are already in place under the Obama administration, CBS News reported.
"If I become president, the era of nation-building will be brought to a very swift and decisive end," Trump said. He added he would call for an international conference with US allies to work towards the end of the Islamic State (Isis).
Although his campaign claimed Trump would use his speech to give more details about his plan to fight IS (Daesh), he merely repeated previous proposals. He also reiterated his claims that Obama and Democratic nominee Hillary Clinton are the root cause behind the terrorist organisation.
The jihadist group was "the direct results of policy decisions made by President Obama and Secretary of State Clinton", said Trump. He also claimed Clinton did not have the "mental and physical stamina to take on Isis."
To defeat the terrorist organisation, Trump said he would "quickly and decisively bomb the hell out of Isis". He made no note of the current US-led airstrikes against IS in Syria, Iraq and Libya.