Trump cybersecurity defence taking shape as Giuliani to meet with corporate America
Trump administration looks to corporations for advice on cybersecurity defences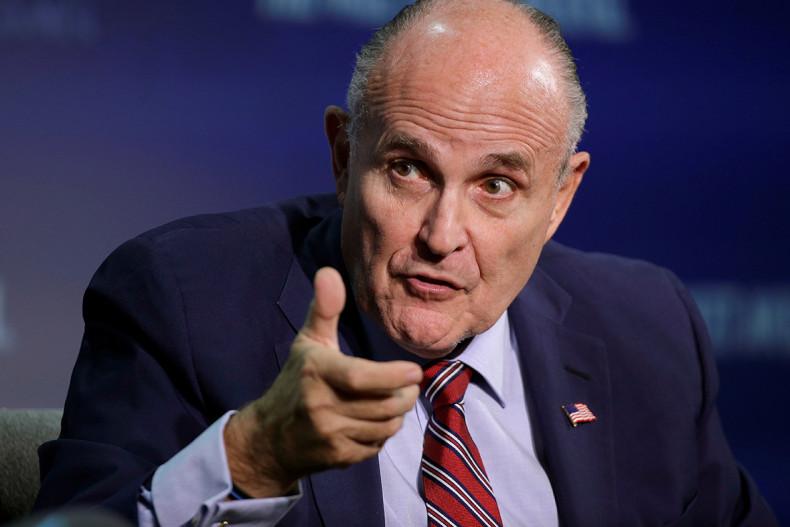 Former New York Mayor Rudy Giuliani will seek cybersecurity advice from American corporations as President-elect Donald Trump's administration makes efforts to protect government systems from hacking.
During a press conference on 11 Januar, Trump announced that within 90 days of becoming president his administration will deliver a "major report on hacking defense", which will look at how to defend US institutions against hacking.
Now Trump's Transition Team have announced that as part of cybersecurity effort, Giuliani will hold a series of meetings "with senior corporate executives from companies which have faced or are facing" cyber attacks and attempts to hack their systems.
Trump has acknowledged that Russia hacked the Democratic Party and the presidential campaign of his 2016 election rival Democrat Hillary Clinton.
During the press conference on Wednesday Trump said that the US also needs to defend against rivals like China, which in 2015 compromised the details of 22.1 million federal employees, contractors and their friends and family.
"The President-elect's intent is to obtain experiential and anecdotal information from each executive on challenges faced by his/her company, how the company met the challenges, approaches which were productive or successful, and those which were not," said the transition team release.
Giuliani has been picked to host the meetings, the transition team said, because of his work as the chairman of the global cyber security practice at Greenberg Traurig and runs his own security firm Giuliani Partners.