US President-elect Donald Trump's inauguration is set to include prayers from two preachers known for teaching prosperity theology - the belief that faith will make you richer, it was announced on Wednesday (28 December).
Chairman of the Presidential Inaugural Committee, Tom Barrack, said in a statement that "a diverse set of faith leaders will offer readings and prayers at the swearing-in of President-elect Trump and honour the vital role religious faith plays in our multicultural, vibrant nation".
The Associated Press report that two of the announced spiritual leaders, Pastor Paula White and Bishop Wayne T. Jackson, will be the first prosperity preachers to be part of a presidential inauguration.
Televangelist, Paula White is known to be a friend of Trump and has previously been investigated by the Senate Finance Committee over the sect's spending, - an investigation that ended in 2011 without penalty.
Jackson is a pastor at Great Faith Ministries International Church in Detroit, where he interviewed Trump in early September. The Detroit News reported that Jackson faced criticism from black leaders in the community for meeting with Trump.
Other religious speakers include the Archbishop of New York, Timothy Cardinal Dolan, who the New York Daily News reported had previously been critical of Trump's rhetoric on immigration.
Another religious figure at the inauguration will be Rabbi Marvin Hier, founder of the Simon Wiesenthal Centre, which was also critical of Trump during the campaign.
Additional readings will be offered by Rev. Dr. Samuel Rodriguez of the National Hispanic Christian Leadership Conference, and Reverend Franklin Graham, son of Christian evangelist, Billy Graham.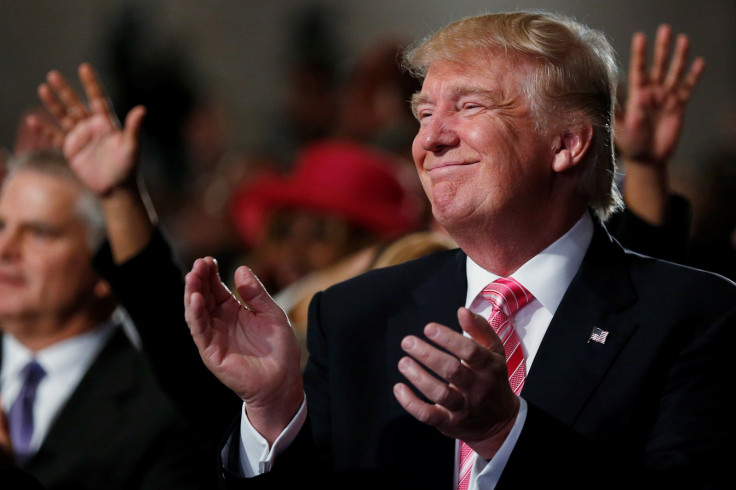 The Presidential Inaugural Committee also said on Wednesday that the National Prayer Service will be held on January 21st, the day after the inauguration, at Washington National Cathedral "and will include representatives of all religious faiths for a time of prayer and fellowship".