Burke Ramsey, the older brother of slain child beauty queen JonBenét Ramsey, has filed a defamation lawsuit against CBS over a TV series concerning his sister's mysterious murder.
The 29-year-old is suing the network, production company Critical Content and a host of contributors over the four-hour miniseries he claims falsely accused him of murdering his sister. The Case of JonBenét Ramsey, which was aired in September, examined the murder of the six-year-old girl inside her family's Colorado home the day after Christmas in 1996.
The lawsuit was filed in Michigan court on Wednesday (28 December), CNNMoney reported. An attorney for Ramsey argued that law enforcement has "repeatedly, publicly and unequivocally" cleared him of any involvement of the death. The lawyer went on to claim that "CBS perpetrated a fraud upon the public.
"The accusation that Burke Ramsey killed his sister was based on a compilation of lies, half-truths, manufactured information, and the intentional omission and avoidance of truthful information about the murder of JonBenét Ramsey," the lawsuit states.
The suit references previous lawsuits filed in the late 1990s against tabloids and media companies that published claims Ramsey was a suspect in the murder, according to CNNMoney.
"Since the time of the above accusations against Burke in 1998 and 1999, no member of the tabloid media or the mainstream media has ever again accused Burke of being involved in—or suspected of—JonBenét's murder," the complaint said. "That is, until CBS aired the Documentary." The earlier lawsuits were settled out of court.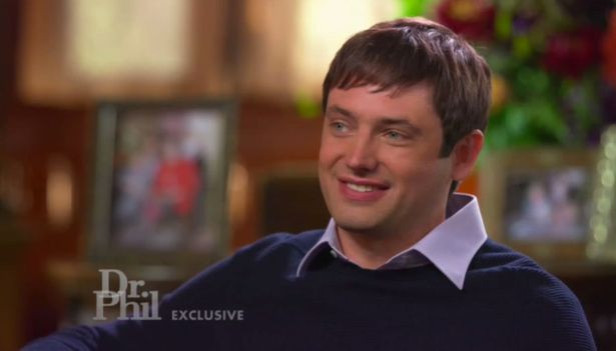 The complaint continued: "While defendants' false accusations against Burke echo the accusations made against him by supermarket tabloids years ago, the key difference is that this time, the accusation was published by the most respected member of the American broadcast media, CBS."
Ramsey is seeking $250m (£204.5m) in compensatory damages and $500m (£409m) in punitive damages, the complaint reveals.
According to NBC News, a prosecutor cleared Ramsey and his parents of the murder based on DNA evidence in 2008. A district attorney currently on the unsolved murder case, however, has claimed it was premature to exonerate the Ramseys and ordered tests using new DNA testing technology.
CBS declined to comment on the lawsuit. Ramsey sued in October a forensic pathologist featured in the series who claimed Ramsey bludgeoned his sister to death. The pathologist is included in the new lawsuit.