Trump national security adviser Michael Flynn won't be fired despite Russia revelations
Report Flynn may have 'misled American people' about conversation with Russia won't knock him from White House.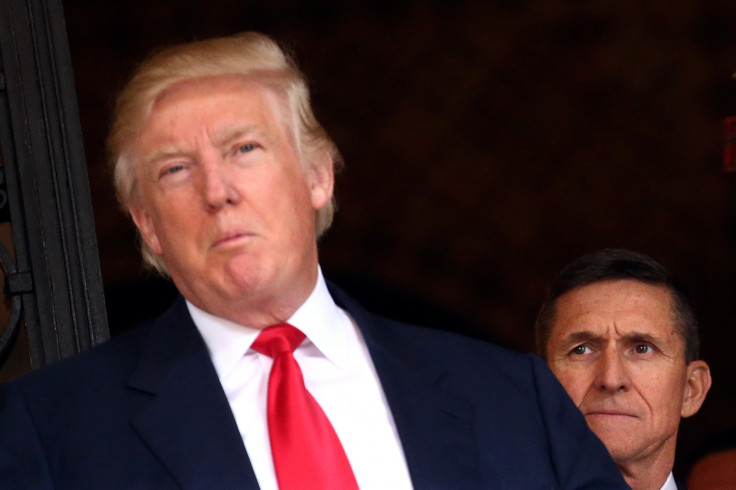 President Trump's National Security Adviser Michael Flynn is said to be keeping his job despite calls from Democrats for him to be fired.
Demands for Flynn to be ousted erupted after it was revealed last week that statements he made to Vice-President Mike Pence, and the American people, contradict details revealed in several calls and communications he had with Sergey Kislyak, Russia's Ambassador to the US. Flynn spoke with Kislyak in the wake of US sanctions imposed on Russia in December 2016.
Despite this, Flynn has no plans to resign and does not expect that he will be fired, a senior Trump administration official told CNN on Sunday 12 February, adding "there's a lot of unhappiness about this."
The sanctions against Russia were put in place after US intelligence agencies concluded that it had hacked Democratic Party emails and a conducted a campaign of misinformation to influence the US election. Approximately 35 Russian diplomats, including Kislyak, were expelled from the US in retaliation.
Credible details about Flynn's contacts with Russia's ambassador during the waning days of the Obama administration began to circulate following a story in the Wall Street Journal on Sunday 22 January. Flynn repeatedly rejected claims that he had spoken with Russia about the sanctions.
Trump's press secretary Sean Spicer said the call was about setting up talks between Russian President Vladimir Putin and Trump. "That was it, plain and simple," Spicer said.
However, on 9 February, The Washington Post revealed that nine current and former senior officials from multiple agencies had seen US intelligence monitoring the communications of Russian diplomats, in which Flynn and Kislyak spoke. Two of the sources said that Flynn urged Russia not to overreact to the sanctions imposed by President Obama. "Kislyak was left with the impression that the sanctions would be revisited at a later time," a former official said.
Flynn's spokespeople have since shifted away from outright denials of the subject of the conversation. Flynn "can't be certain" sanctions did not come up during the call, a Trump administration official told The Associated Press on Friday, 10 February. The official said Flynn has "no recollection" of discussing the sanctions.
The revelation immediately brought calls from Democrats that Flynn should be fired. "If he did so, and then he and other Administration officials misled the American people, his conduct would be all the more pernicious, and he should no longer serve in this Administration or any other," said Rep. Adam Schiff (D-CA), the ranking Democrat on the House Permanent Select Committee on Intelligence. The calls, he said, "raises serious questions of legality and fitness for office."
Retired General Flynn "should be suspended and have his intelligence clearance revoked until the facts are known about his secret contacts with the Russians," demanded Democrat minority House leader Nancy Pelosi.
"The president and his national security advisor have given the Russians the impression that whatever they do, they are not to worry," Pelosi said, "because the Trump White House will not stand against their aggression."
© Copyright IBTimes 2023. All rights reserved.