Trump praises Brexit and promises quick transatlantic trade deal in first UK interview
President-elect says migrant crisis could be the 'straw that broke the camel's back' for the EU.
US President-elect Donald Trump has praised the UK's decision to leave the European Union and promised a trade deal between the US and UK "quickly" and "properly" when he comes to office. Trump said that he was set to meet with UK Prime Minister Theresa May "right after I get into the White House".
"Brexit is going to end up being a great thing," Trump said in an interview with former Conservative party leadership candidate Michael Gove for The Times. Trump was critical of the European Union, saying that he thought other countries would follow the UK and soon leave.
"I think it's very tough," he told the paper, "People, countries want their own identity and the UK wanted its own identity." Trump said that he was a "big fan of the UK" and that a new trade deal between the two countries "done quickly and done properly" would be "good for both sides".
On meeting Theresa May, he said that she is "requesting a meeting and we'll have a meeting right after I get into the White House".
His criticism of the EU focused largely on the migrant crisis, which he described as "the final straw that broke the camel's back". "If refugees keep pouring into different parts of Europe ... I think it's gonna be very hard to keep it together, because people are angry about it," he said.
Trump's criticism of the EU's handling of the migrant crisis seemed directly aimed at German Chancellor Angela Merkel, of whom he said: "I think she made one very catastrophic mistake and that was taking all of these illegals, you know, taking all of the people from wherever they come from. And nobody even knows where they come from."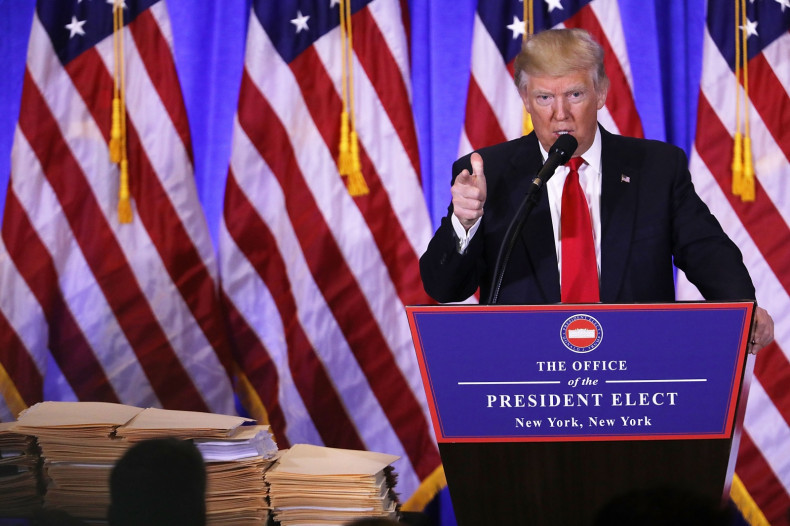 He added that he has "great respect" for Merkel but said it was a "very bad mistake". The president-elect said that the EU was "basically a vehicle for Germany" and that therefore the UK's decision to leave was "so smart".
Another international organisation to come under fire from Trump's ire during the interview was Nato. Trump said that a number of Nato members "aren't paying what they're supposed to be paying" and that that "is very unfair to the United States".
He added that Nato is "obsolete because it isn't taking care of terror" although he then said that NATO is "very important" to him. In another part of the interview, Trump said that US immigration policy would include "extreme vetting" for people from countries linked to Islamist terrorism, and even travel restrictions for Europeans.