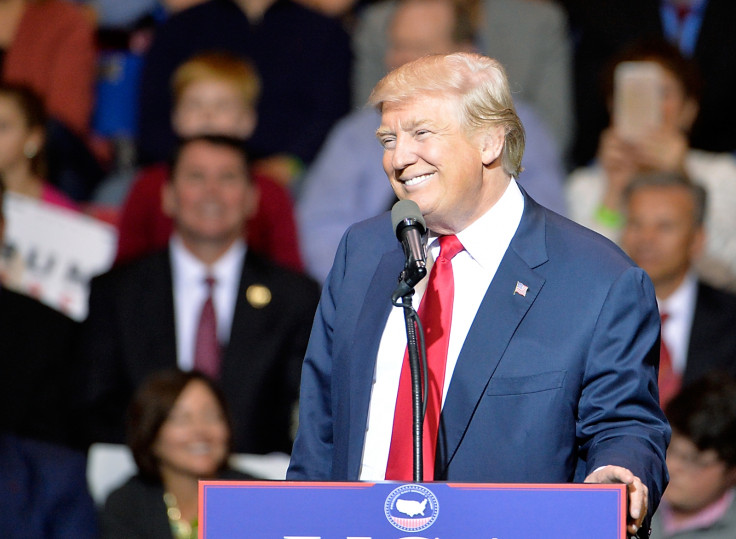 President-elect Donald Trump will remain as executive producer on NBC's Celebrity Apprentice while in the White House. The agreement was first reported by Variety and confirmed by NBC and the Trump campaign.
The show, which is set to return on 2 January with new host Arnold Schwarzenegger, will include Trump despite a conflict of interest for the network and the incoming president. According to Variety, Trump's name will appear after that of Apprentice creator Mark Burnett and before Schwarzenegger, who will also be an executive producer.
It remains unclear how much Trump will be paid per episode, but Variety puts it "in the low five-figures, at minimum." NBC has ordered eight episodes of The New Celebrity Apprentice, but Trump will be paid by MGM, the productive entity on the show, rather than the network.
Trump being on the payroll of a TV show may prove to be another potential conflict of interest. However, Variety noted that past presidents have published books while in office so there is a precedent for a sitting president earning royalties while in the White House. Profits from the Alfred A Knopf publication of President Obama's 2010 book Of Thee I Sing: A Letter to My Daughters were donated to a charity supporting children of disabled veterans.
Variety reported that Trump continues to be a profit participant on the Apprentice franchise, which he fronted before launching his political career. NBC cut its business ties with Trump in July 2015 following Trump's remarks calling Mexican undocumented immigrants criminals, drug dealers and rapists.
The president-elect's fraught relationship with NBC became a bigger issue when a hot-mic discussion between Trump and Access Hollywood host Billy Bush became public. The conversation included Trump proudly bragging about grabbing women "by the pussy" because he was famous. MGM and Burnett then faced calls to release any similar conduct captured during the filming of The Apprentice. They resisted.
Trump spokesperson Hope Hicks confirmed the news to CNNMoney. "Mr Trump has a big stake in the show and conceived of it with Mark Burnett," Hicks said. According to CNNMoney, Burnett distanced himself from the president-elect in October by criticising "the hatred, division and misogyny" of his campaign.
Burnett reportedly met with the president-elect this week and may be planning to produce his inauguration on 20 January, The New York Times reported.