Trump supporters' threat to #BoycottHawaii after travel ban ruling sparks hilarious Twitter reaction
The hashtag #BoycottHawaii went viral after many supporters said they would not travel to the island state.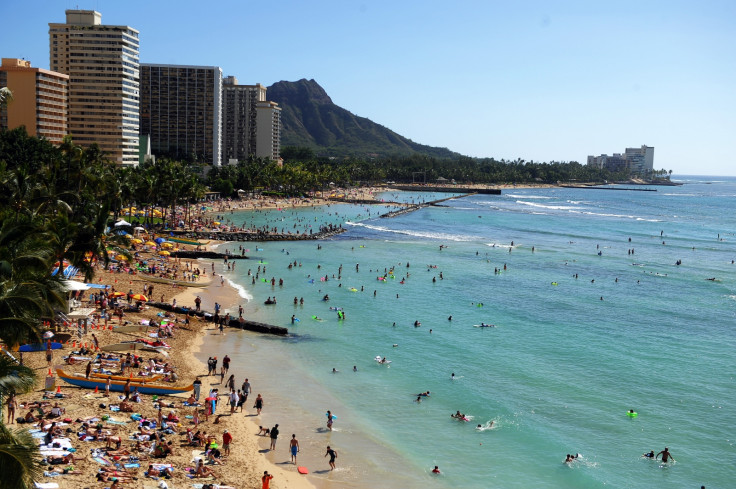 After a federal judge in Hawaii blocked President Donald Trump's revised travel ban on Wednesday (15 March) just hours before it was set to go into effect, many of Trump's supporters vowed to boycott the Aloha State. Trump's revised travel ban temporarily bars travellers from six of the seven predominantly Muslim countries mentioned in the original executive order.
The hashtag #BoycottHawaii went viral on Thursday after many conservatives said they would no longer travel to the island state — a popular vacationing destination for many Americans — following the state's stance on the immigration order.
One Twitter user wrote: "Family was planning trip next year to Hawaii, we can find a much better place I'm sure. #BoycottHawaii"
"Why should Hawaii, who is thousands of miles away from the rest of the country, control who can come in. I don't think so! #BoycottHawaii," one user wrote. Another wrote: "Hawaii, what do you know? You were 5,000 miles away from 9/11. You run your own little world and let the grownups run the mainland."
The judge's ruling also triggered some conspiracy theories on social media as well with some supporters citing former President Barack Obama's recent surprise visit to his home state.
However, the campaign also sparked a slew of clapbacks from Hawaiians and supporters of the block mocking those calling for the boycott, saying they will be "just fine with their perfect weather, beaches and non-hostile people".
"Hawaii just became the luckiest state in the union," one user wrote. "I wish Trumpsters would boycott my state too." Another user tweeted: "I'm going to pick up a Starbucks coffee, have lunch at McDonalds and start planning my Hawaii vacation! #TrumpFreeZones."
© Copyright IBTimes 2023. All rights reserved.