Trump thanks African Americans who 'didn't come out to vote'
President-elect tells mainly white audience that blacks are 'smart' for not voting for Hillary Clinton.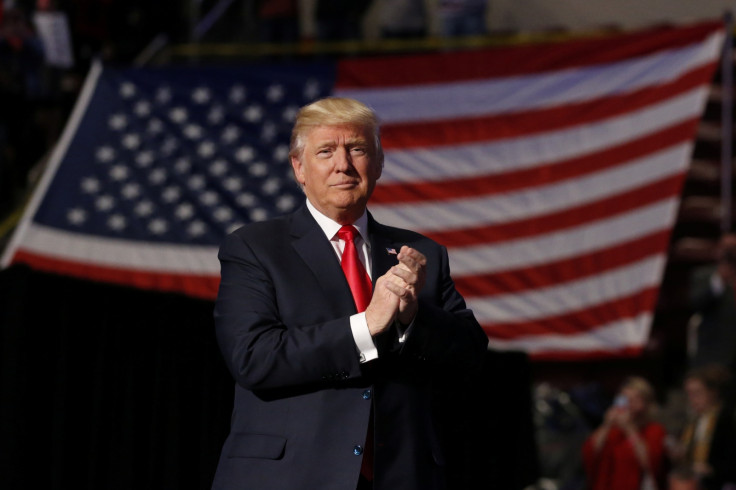 President-elect Donald Trump urged his supporters to cheer for African Americans who didn't show up at the polls on election day to vote for Hillary Clinton.
"That was the big thing, so thank you to the African-American community," Trump said at a stop in Hershey, Pennsylvania, during his "Thank You" tour across the US on 15 December.
He told his largely white audience that black Americans were "smart" because they "didn't come out to vote" for his Democratic rival.
During his election campaign Trump reached out to black voters asking them: "What the hell do you have to lose?" He called their neighbourhoods "ghettos" and underscored the need for tougher law enforcement.
Exit polls immediately after the election showed they didn't come out to vote for him either. Trump got just 8% of the African American vote. But black Americans didn't get behind Clinton like they did President Barack Obama in the 2012 election, giving her only 88% of their vote to 93% for Obama.
Trump called his election win "a landslide victory" as he took 306 Electoral College votes to Clinton's 232. In the final tally of the popular vote Clinton gained more than 2.8 million ballots ahead of Trump. Winning the Electoral College seals the presidency.
"Just call me Donald, folks, just call me Donald," Trump told his audience, striking a familiar tone. He stated that the US is going to make a $1trillion investment in infrastructure and said he would put Pennsylvania miners back to work.
"We've spent $6 trillion in the Middle East," he said, referring to wars in Iraq, Libya, and Syria and stating that the US has failed at nation building in countries most Americans have never heard of. "Right now we're in worse shape in the Middle East than when we started 15 years ago by a factor of 10," he said.
And while he talked about building up the military and spending money on better equipment for a cheaper price he said "I don' think we're ever going to have to use it." America is currently leading a military coalition of more than 12 nations to fight the terrorist Islamic State group.
© Copyright IBTimes 2023. All rights reserved.