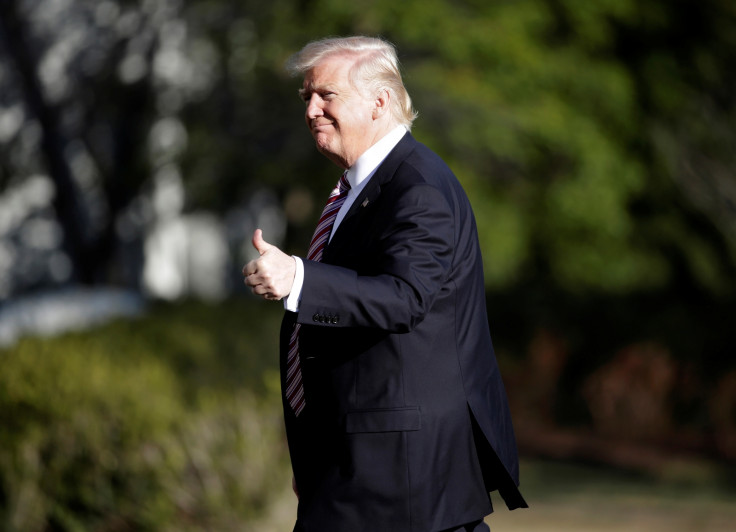 At the end of his first week as President Donald Trump's job approval polls among Americans are spread out over a wide margin.
A new poll published Thursday by Quinnipiac University sampled the opinions of 1,190 Americans from across the US. They gave Trump a 36% approval to 44% disapproval rating of his job performance of his first week in which he signed a slew of executive orders on topics ranging from healthcare, to immigration, and detention of terrorists.
Half of the people who responded to the poll said Trump will be a worse president than Barack Obama - but a little more than half were optimistic about the next four years of his presidency. Some 44% over 36% said that Trump will help the nation's economy.
Earlier in the week, however, Trump scored a 59% approval rating among 1,500 respondents to a Rasmussen Reports poll. A Gallup poll gave Trump a 46% approval to 45% disapproval rating, and a PPP poll saw 44% approval to 44% disapproval.
A series of polls released three days before Trump was inaugurated showed him with historically low performance ratings going into the White House. The new numbers represent an improvement on those polls.
CNN polling on 17 January showed Trump's transition performance with 40% approval among Americans, and 52% disapproval. And a Washington Post-ABC News poll had Americans giving Trump a 40% to 54% favourable to unfavourable performance rating.
"The same people who did the phony election polls, and were so wrong, are now doing approval rating polls," Trump said about those polls on Twitter before the inauguration. "They are rigged just like before."
The Quinnipiac University poll also asked Americans about who they think has been the best president in the past 70 years. Nearly tied for first place were President Ronald Reagan and Barack Obama, who got 30% and 29% of the vote respectively, followed by John F Kennedy with 12%. Obama was also ranked as the second-worst president with 23%, behind Richard Nixon.