US President Donald Trump has once again lashed out at the media calling it "fake and fraudulent". His latest diatribe came on Saturday night (1 July) during an event to honour military veterans ahead of 4 July, America's Independence Day.
"The fake media is trying to silence us, but we will not let it, because the people know the truth," Trump said at Celebrate Freedom Rally at the John F Kennedy Center for Performing Arts in Washington.
"The fake media tried to stop us from going to the White House, but I'm president, and they're not," Reuters reports.
He claimed that the media has lost to him. "We won and they lost. The fact is the press has destroyed themselves, because they went too far," Trump said. "The dishonest media will never keep us from accomplishing our objectives on behalf of our great American people, will never happen."
The event, which reportedly resembled both a political rally and an evangelical Christian religious service, had a feel of one of Trump's signature campaign rallies, with the president vowing to make America "win again".
Trump's tirade followed his attacks via his Twitter account earlier on Saturday (1 July). "I am thinking about changing the name #FakeNews CNN to #FraudNewsCNN!" Trump tweeted.
He drew sharp criticism after attacking the hosts of MSNBC's Morning Joe show, Joe Scarborough and Mika Brzezinski. He blasted them as "dumb as a rock" and accused Brzezinski of having a "low IQ" as well as being "crazy" and "bleeding badly from a face-lift".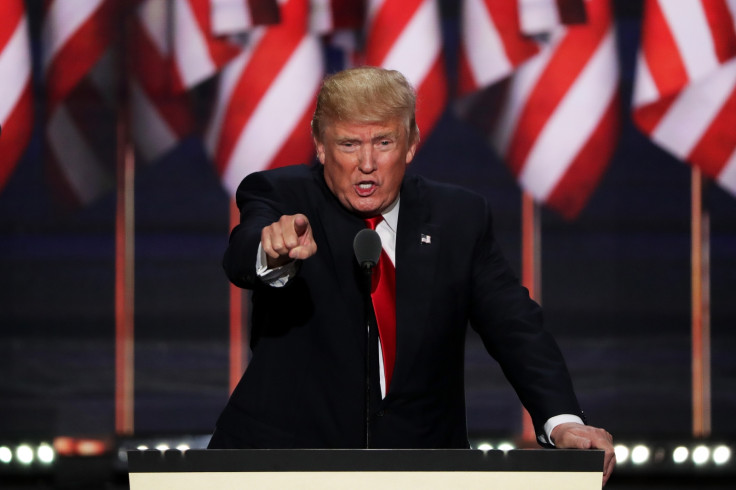 Following the row over his comments against the broadcast duo, Trump again took to Twitter to defend his use of social media.
"My use of social media is not Presidential – it's MODERN DAY PRESIDENTIAL," he tweeted.
Trump's tweets were condemned by both Democrats and Republicans alike, with some calling his comments "beneath the office" of American president.