Tsunami warning lifted after 7.2 magnitude quake strikes off Alaska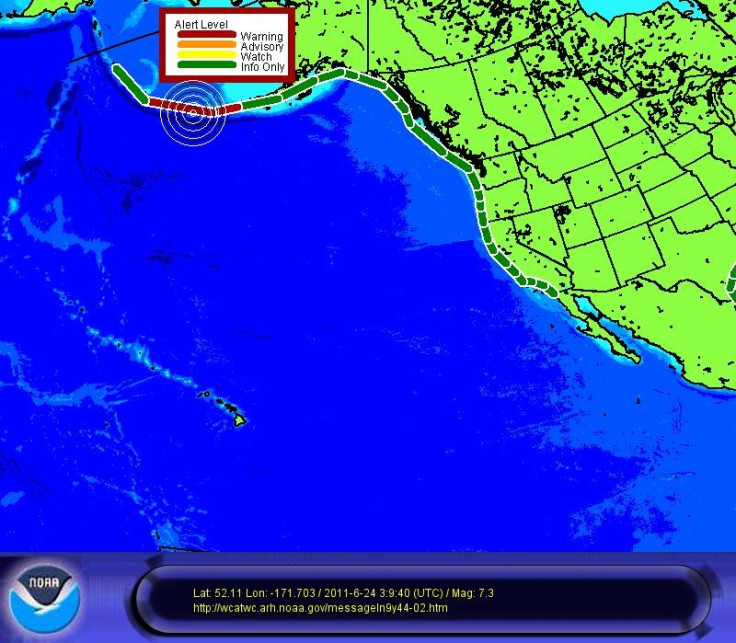 An earthquake of magnitude 7.2 has struck the Pacific Ocean 172km east of Atka, sending residents of small coastal towns to higher ground as officials issued a tsunami warning in the temblor's wake.
The quake on the Fox Islands , 101 miles (163 kilometres) east of the tiny fishing port of Atka struck at 6:09 pm local time (0309 GMT), the US Geological Survey said in a statement.
The Alaska Earthquake Information Centre says the Thursday evening quake was felt through the central Aleutians and as far east as Dutch Harbor and Unalaska.
A second earthquake of the same magnitude hit in the same vicinity and at the same depth a half-minute later.
A tsunami advisory issued by the US West Coast and Alaska Tsunami Warning Centre (WCATWC) late Thursday warned nearby coastal residents to "move immediately inland to higher ground and away from all harbours and inlets including those sheltered directly from the sea." The warning covered an area from 130 kilometres northeast of Dutch Harbor to about 200 kilometres west of Adak.
"Those feeling the earth shake, seeing unusual wave action or the water level rising or receding may have only a few minutes before the tsunami arrival and should move immediately," warned the WCATWC.
"Homes and small buildings are not designed to withstand tsunami impacts. Do not stay in these structures," officials warned.
However, an hour after the quake the WCATWC cancelled the warning.
There were no immediate reports of damage or injuries.
© Copyright IBTimes 2023. All rights reserved.