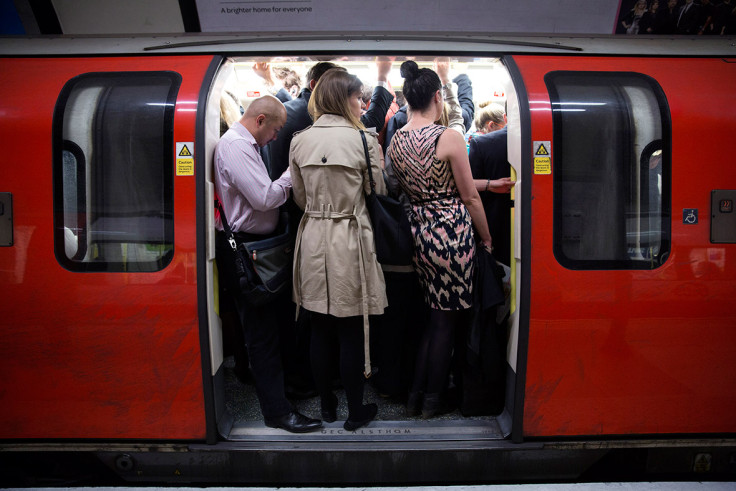 London Underground (LU) drivers are expected to call off their planned strikes over January and February after Aslef's executive committee backed calls to suspend the industrial action following productive talks with management at mitigation service Acas, IBTimes UK has learnt.
The move means the union will now have to take the decision to its members on the week starting 25 January. But a source close to union predicted the drivers will back its executive and negotiators by supporting the decision to call off the strike.
The union, alongside the TSSA, RMT and Unite, has been engaged in an ongoing dispute with Underground bosses over pay and work conditions relating to the new Night Tube. The service was expected to launch on 12 September 2015 but the row will mean it will now roll-out sometime in 2016.
Finn Brennan, an Aslef organiser, said ahead of the executive's meeting on 21 January: "The determination of our members brought London Underground management back to the table. We have dragged them kicking and screaming into the 21st century with an agreement to deliver modern, flexible working patterns for our members and an above-inflation pay rise. This demonstrates just what strong, progressive trade unions can deliver in Britain today."
But the RMT, which represents workers and drivers on the Underground, is still planning to strike. Meanwhile, Unite, which represents more than 500 engineers and maintenance staff on the Underground, has called off its action. The RMT's executive committee is also meeting on the afternoon of 21 January.
UPDATE: 16:08, 21 January
The TSSA's executive committee has called off the union's January strike action and RMT will consider a new offer from LU on 25 January.
"Londoners should have been using a night tube service since the beginning of December and would have if management hadn't dragged this dispute out for months," said Manuel Cortes Cortes, the TSSA's general secretary.
"We are not the unreasonable ones. Our members have been deprived of a pay rise for over a year and are having new conditions imposed on them by LU which aren't thought through and raise serious concerns about passenger and industry safety.
"I pay tribute to the valiant efforts of our members whose resolve has ensured that their safety concerns cannot be swept under the carpet. It does appear that LU management have at long last started to listen so in an act of their good will towards our passengers and as a further show of our good faith towards LU, we won't take industrial action next week."
He added: "But we do remain in dispute with them over very serious issues related to station safety and security and so can't rule out future strike action pencilled in for February.
"Again I call on Boris Johnson to show his good faith towards tube workers and London's commuters by putting their safety above political posturing for Tory backbenchers by and ask him to meet directly with me to resolve these matters once and for all."