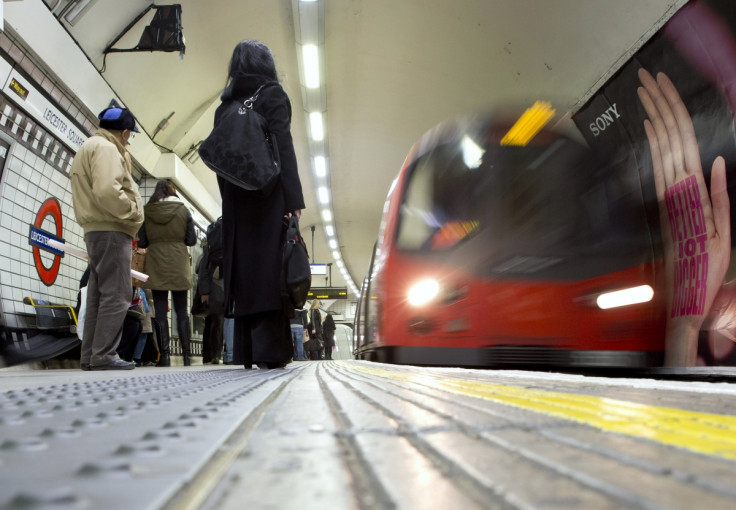 London's long-awaited Night Tube service will launch sometime in 2016 despite the ongoing dispute with the unions, according to Steve Griffiths. The chief operating officer of London Underground (LU) spoke to IBTimes UK after Aslef, the RMT and Unite announced three 24-hour-long strikes across January and February.
The Underground boss said the company had started to recruit 180 part-time drivers specifically to work on the Night Tube. Griffiths said Transport for London (TfL) has so far received more than 6,000 applications for the roles, which will include a 15-hour-per-week contract and salary "in excess" of £20,000 ($28,839) per year.
The Night Tube was originally planned to roll-out on 12 September, and then at some time in the autumn, but the pay and work conditions dispute has continued to delay the launch of the service, which will initially run on four major Underground lines.
"As we move down those [recruitment] paths, more certainty will build up against when Night Tube will be introduced," Griffiths added. "We will announce that when we are ready and once we have completed the recruitment and training."
When asked whether the capital's commuters should expect the service to be launched in 2016, Griffiths said "you should expect [the Night Tube] this year". The Underground boss's comments come ahead of further negotiations between the parties at the mitigation service Acas on Friday 15 January.
The talks will be held in a bid to stop further travel disruption for millions of people in London. The TSSA, which represents workers on the network, said it is consulting its members over whether to walkout alongside the other unions.
Griffiths described the latest planned strike action from Aslef, Unite and the RMT as "totally unnecessary" and urged the unions to put TfL's latest offer to their members. "The truth of this matter is that this [dispute] is not about Night Tube – it's about the unions wanting more money, working fewer hours and a four-day week," he argued.
But Finn Brennan, an Aslef organiser, said tube drivers were concerned with proposed work conditions on the Night Tube. "This is not a decision we have taken lightly. We genuinely regret the inconvenience that will be caused but the behaviour of London Underground's senior management team have left us with no other choice," he argued.
"When an employer is simply not prepared to talk, then our only option is to take industrial action. We want to see an all-night service introduced, and we are not opposed to the recruitment of part time staff. But we will not accept a zero-hour culture being introduced and working conditions undermined."