The Trade Union Congress General Secretary has called on business leaders to work with unions on the challenges ahead, warning a tech revolution "could make or break" the future of British workers.
Speaking at the Confederation of British Industry's annual conference in London on Monday (6 November), Frances O'Grady underlined new jobs needed new skills and insisted businesses must invest in a personalised training budget for all workers.
Earlier in the day, BT's chief executive Gavin Patterson had also stressed the importance of investing in research and development, which he said was absolutely pivotal so solve Britain's ongoing productivity problem.
However, O'Grady warned that while embracing technology was of paramount importance, its impact would have to be managed carefully.
"At a time when working families up and down the country are already worried about what Brexit means for their jobs and livelihoods, a tech revolution could make or break them," she said.
"Jobs will be lost, jobs will change, new jobs will emerge. We have to create a path from the old jobs to the new.
"We need to make sure that tech poor communities aren't left behind, and that all staff are supported and skilled-up to ride the wave and share in the rewards."
To do so, O'Grady added, businesses, government and trade unions must work together to ensure the impact on workers is managed.
"The success of the business secretary's industrial strategy depends on government, business and unions working together," she explained, adding business leaders would have to join trade unions in letting the government know that they both need a seat at the table.
"For today's workers, it may look like a rocky road ahead, but it doesn't have to be that way. We know this is coming, we can prepare. Business, government and trade unions must work together to pave the way and smooth the journey."
The TUC General Secretary added a commission on the future of work, which both the TUC and CBI have called for, would be a great start and should be included in the white paper the government will publish soon.
Unions, businesses and government should work together and map out a path that ensures Britain is at the forefront of new technology, she stated.
Foundations for growth
Appearing on the same panel, London City Airport's chief operating officer Alison FitzGerald indicated that while technology could result in job losses, it can also act "as the foundations for growth".
FitzGerald, who joined the company three years ago, said the airport opted in favour of automating as much as it could to improve the passenger experience and to remain ahead of the curve.
"When I joined in 2014, the development plan was on the horizon and we'd seen some growth never seen previously around our summer passenger numbers," she explained. "If we didn't change, our passengers would be queuing out the door."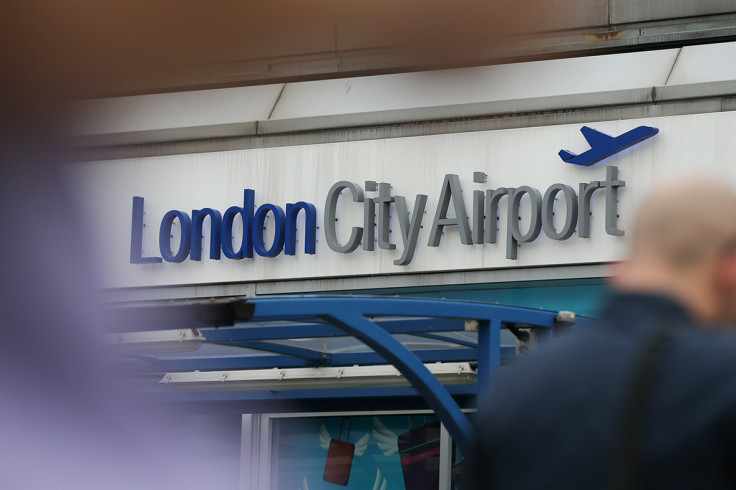 Earlier this year, the airport unveiled plans to become the first major hub in the world to manage its traffic remotely. The new 50-metre control tower currently being built at the airport will host HD screens, instead of air traffic controllers.
The system, which has been developed by Swedish defence firm Saab, will be completed next year and will be fully tested before becoming operational in 2019 as part of a £350m investment to improve the hub.
In 2015, 4.3 million passengers travelled through the airport, the highest figure the terminal has recorded since it opened in 1987. Under the plans the airport expects to add approximately 32,000 flights by 2025 to unlock more capacity within London's airport system in advance of a new runway for the South East of England.
However, FitzGerald warned Brexit posed a serious challenge to the airport's operations.
"We need a means of operating post-Brexit that doesn't exist for the aviation sector today," she added. "The closer we get to Brexit, the more uncertainty there will be from a market point of view, and a passenger point of view.