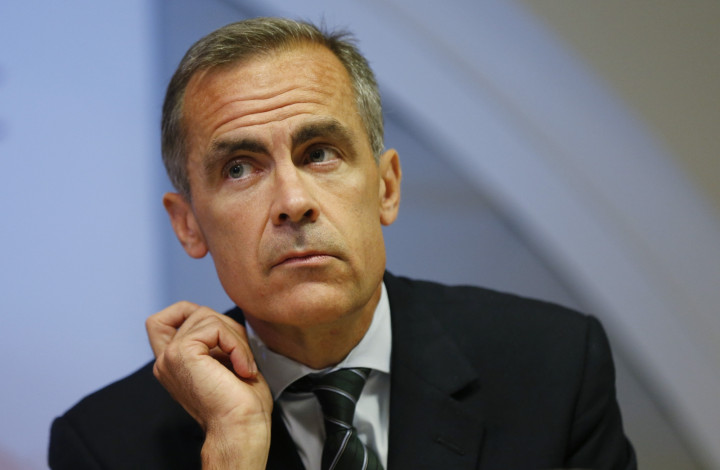 The governor of the Bank of England plans to discuss real wages and their impact on monetary policy at the Trades Union Congress in Liverpool.
Mark Carney, who assumed office in 2013, will also talk about the relative performance of the UK labour market since the financial crisis 2008, a source told IBTimes UK.
The speech will come after the Office for National Statistics revealed that average weekly wages dropped 0.2% in the three months to June, compared to the year before.
This was against Consumer Price Index inflation of 1.9% in the year to June.
The Chancellor George Osborne called for a raise in the national minimum wage (£6.31per hour) in July.
The director general of the Confederation of British Industry, John Cridland, also said firms benefiting from the economic recovery should pay their employees more.
"The recovery is taking root and business leaders have a spring in their step compared to this time last year, but this is no time to rest on our laurels," he said.
"As the financial situation of many firms begins to turn a corner, one of the biggest challenges facing businesses is to deliver growth that will mean better pay and more opportunities for all their employees after a prolonged squeeze."
Half of the UK workforce (50%) think that that their employer can afford better pay rises, according to a poll by YouGov for the TUC to coincide with the start of the 2014 Congress.
"It is no surprise that people think their pay has failed to keep up with inflation, but a clear majority now think that their bosses could do better," said Frances O'Grady, the general secretary of the TUC.
"There may have been a time when people thought a cut in their living standards was an unfortunate economic necessity. But that is not the case today.
"That is why the clear message from this poll is not just that Britain needs a pay rise, but that it can afford it too."