Details have emerged about a British tourist who was killed by suspected Islamist gunmen who stormed a museum in Tunis.
The Foreign & Commonwealth Office (FCO) confirmed Sally Jane Adey, 57, was among the 23 people who lost their lives in Wednesday's (18 March) attack at Bardo Museum in the northern African country's capital.
Adey, from Caynton, Shropshire, had arrived in Tunis with her husband Robert, 52, as they were enjoying an off-season holiday cruise in the Mediterranean.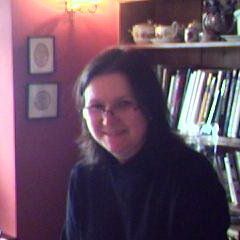 The couple were among the 3,714 guests of the MSC Splendida, a liner that had docked at Tunis port of La Goulette just hours before the shooting.
Adey, a retired solicitor, and her husband were visiting the renowned museum with other passengers on a shore excursion, when the building was stormed. She leaves two grown-up children who are believed to be attending university.
Family friend Julia Holden described her as "a much-loved daughter, wife and mother."
In an online profile Adey listed her interests as family, cooking, flowers, history, watching sport with my husband — golf, rugby, cricket, motor racing — and weekends away with friends."
Her husband has been receiving consular assistance from the FCO and support from the MSC Cruises customer care team in Tunis.
"Consular staff are providing assistance to her family. My thoughts are with them at this very difficult time," said Foreign Secretary Philip Hammond.
Labour leader Ed Miliband said: "My thoughts and deep condolences are with Sally Adey and all the victims of yesterday's attacks in Tunisia.
"This attack was a despicable act of terrorism and it reinforces our determination to stand united against terrorist acts."
Meanwhile the cruise line said the number of Splendida guests who died in the shooting has risen to 12. Another 13 passengers were among the more than 40 people injured. All passengers have now been accounted for, the company said.
"The last two missing guests, Spanish couple Cristina Rubio Benlloch and Juan Carlos Sanchez Oltra, were found safe and sound after a night in hiding at the Bardo National Museum," an MSC Cruises spokesperson said.
"Cristina, who is pregnant, was immediately taken into hospital for observation. Both her and the child are reported well."
Tunisia authorities have arrested nine people in connection with the deadly terror attack.The Islamic State (IS) group has claimed responsibility for it.