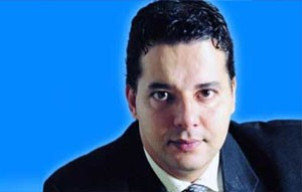 The leader of Tunisia's opposition Liberal Party (PLT) Mounir Baatour has been arrested along with another man on sodomy charges, according to local reports.
Baatour, who appeared in a Tunisian courtroom and plead not guilty, was allegedly found performing a gay sex act in a Tunis hotel last Sunday evening.
He denies the allegations as does the PLT. "[Baatour] totally denied the charges against him and it is wrong to say he was caught in the act," his lawyer Koutheir Bouallegue added.
Bouallegue said the man accused of having sex with Baatour was not arrested.
Sodomy is illegal under Tunisian law, article 230, with convicted offenders facing jail terms of three years. Sources inside Tunisia said that the claims may have been invented to discredit him politically.
A Facebook page supporting ruling Islamist Ennahda party uses incendiary descriptions of the man who was arrested along with Baatour and the alleged sexual intercourse between the two.
The leader of Majd party Abd Wahab Heni told Gay Star News that the case was "fabricated".
A Tunisian blogger and LGBT activist said that "Pro-Ennahda elements are spreading rumours and allegation about Baatour being a 'passive sodomite' to humiliate and discredited him politically and socially."
The PLT has no seats in parliament.