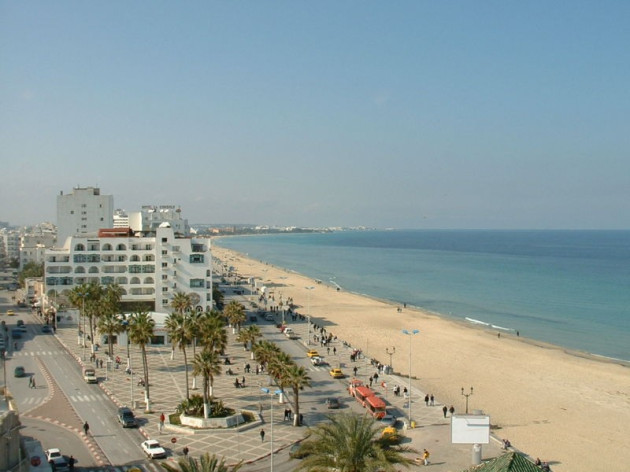 A suicide bomber has blown himself up near the popular Tunisian resort of Sousse.
The suicide attack took place on a beach near hotel Riadh Palm but caused no other casualties.
A second attempted attack has failed in the Tunisian city of Monastir. Police reportedly captured a suicide bomber as he attempted to blow himself up at the tomb of former president Habib Bourguiba
Earlier in October, two Tunisian national guards were killed and one injured in the northwest city of Goubellat, in the Beja governorate, by Islamist militants, according to security sources.
The Ministry of Interior described the attackers as "a group of armed terrorists".
The Beja national guard told Tunisia Live that the militants were a group of strict Sunni Muslim Salafists who are being hunted in the mountains.