Tunisian parliament votes to sack Prime Minister Habib Essid
Habib Essid voted out over failure to tackle Tunisia's economic problems.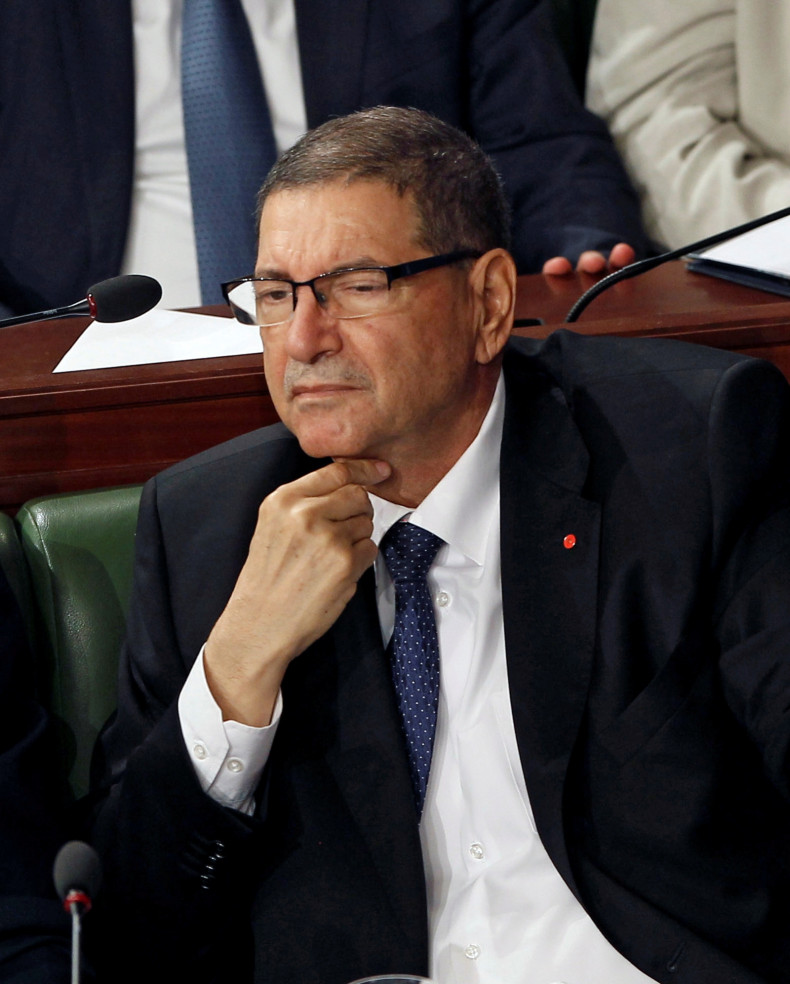 Tunisian parliamentarians passed a vote of no confidence in Prime Minister Habib Essid, effectively removing his government. Out of 217 MPs, 119 were present for the vote with 118 MPs voting to oust Essid, 27 abstaining and three voting for him to remain.
Essid, who has been in power for about a year and a half, has faced criticism for alleged failure to push through economic reforms, tackle high rate of unemployment, inflation and security problems. In June, President Beji Caid Essebsi appeared on local TV to denounce Essid's administration and called for a new national unity government.
The vote to oust the premier was largely expected as many governing coalition party members had announced ahead of the session that they would not renew their confidence in the prime minister. On early Saturday (30 July), Essid told parliament that he knew he would be voted out.
He said: "I didn't come to obtain the 109 votes [needed to remain in office]. I came to expose things to the people and to members of parliament."
Parliament President Mohamed Ennaceur told the MPs that the country was "living through a difficult situation that demands sacrifices from all" and added "we must now look to the future to return hope to all Tunisians".
Essid said he would do his best to make sure the transition was a peaceful one. In spite of the harsh criticism he faced during the parliamentary session, he said the debate "consecrated Tunisia's nascent democracy".
"Despite the serious problems our country faces, we have no fear for Tunisia which has the resources to face up to the challenges," he said.
Defending his record, he said many MPs were "pretending to forget" the advances his government had made in fighting terrorism. "This government was built to last... because the situation in our country required continuity," he added.
It is not yet clear who will succeed him, but negotiations will start on Monday, 1 August, to find a replacement.
Since the 2011 "Jasmine Revolution" when president Zine al-Abidine Ben Ali was ousted, unemployment has skyrocketed, with more than a third of Tunisian youth without work. The Arab Spring began with the Tunisian uprising and it is often cited as one of the more successful revolts with the country now functioning as a parliamentary democracy, unlike other Arab countries like Egypt, Syria, Libya and Yemen, whose revolutions have transformed into coups or civil wars.