Tunisian Students Hunger Strike over College Niqab Ban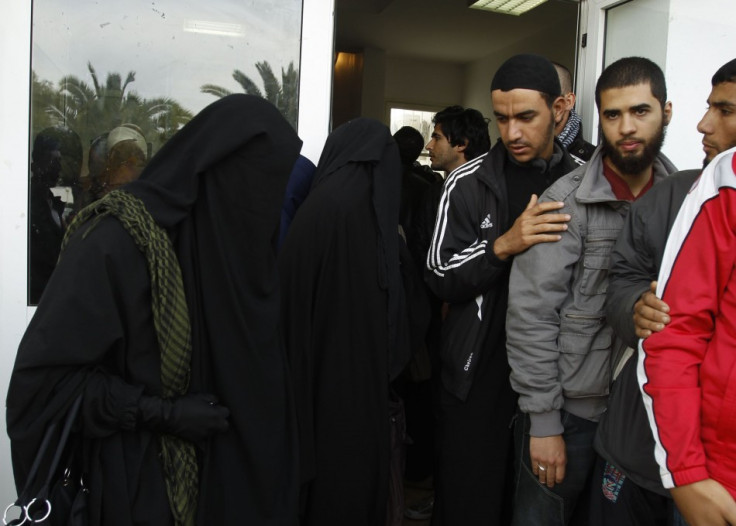 Five Tunisian students have started a hunger strike to protest against a ban on the niqab imposed by a university.
The students, said to be part of an ultra-conservative Muslim group, organised a press conference to explain their move.
Mohamed el-Bakti, a spokesperson for the group, said five students had started a hunger strike for an indefinite period.
The students were in a "private place under medical monitoring", he added.
The University of Manouba, 25km (15 miles) west of Tunis, has been in dispute with Salafist students since November over its refusal to remove a ban on the niqab.
University authorities insisted the measure was taken over security concerns.
Women students wearing the face veil were refused entry to their exams, which led ultra-conservative supporters to stage sit-in protests.
The university closed for a month and several exams were delayed.
El-Bakti added that further sit-ins would be organised in support of the hunger strikers, which could cause more exam delays.
"We will be mobilised for this - all the teaching staff, including retired professors, who will be here as volunteers to lend a strong hand during the examinations," Habib Kazdaghli, faculty dean, told AFP
"Conditions will not be good for the examinations if this group acts with impunity on campus, hindering tests with their speeches, chants and prayers using loudspeakers," said Kazdaghli.
© Copyright IBTimes 2023. All rights reserved.