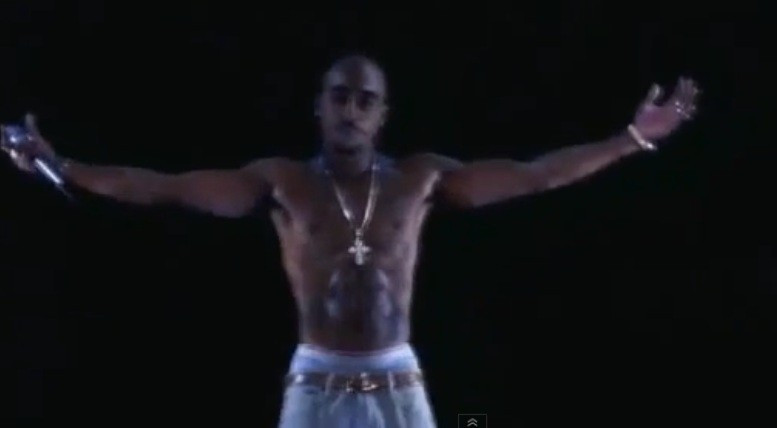 Audiences at the 2012 Coachella festival were stunned when a hologram of rapper Tupac Shakur performed during Dr Dre and Snoop Dogg's headline set.
Fans who heard the influential rapper would be "resurrected" at the festival in Indio, California, were stunned when the 3D hologram stole the show, as it performed three songs, including a duet with Snoop Dogg.
The footage of the show has gone viral, with people desperate to see the legendary rapper perform one more time, even if it is just a holographic image. Tupac was shot dead in 1996 in Las Vegas.
The extraordinary lifelike hologram was believed to be made by the British company Musion, which also created a hologram of Mariah Carey that enabled her to simultaneously perform across five European cities last November.
The technology used to create the Tupac hologram reportedly cost around $10m (£6.3m).
The use of holograms to bring back dead celebrities is not a new phenomenon. They are frequently used in adverts to sell products and the success of the Tupac hologram could possibly see it being put to similar use, such as if bands reform with dead members of the group for a performance.
Tupac's performance alongside Snoop Dogg is not the first time that a deceased musician has been able to perform beside a living one through the use of holograms.
Iconic stars like Elvis Pressley and Frank Sinatra have recently had their images projected to sing duets with modern singers.
A hologram of Frank Sinatra was not only used to perform alongside Alicia Keys during the 2008 Grammy Awards. Even more surprisingly, Ol' Blue Eyes played at Simon Cowell's 50th birthday bash, where guests including Sir Elton John, Kylie Minogue and Leona Lewis watched the performance.
In 2007, a hologram of Elvis Presley was projected beside Celine Dion for a rendition of the King's 1968 song If I Can Dream.
The performance was watched by millions when it aired during American Idol's charity special Idol's Gives Back.
And while technically never brought back to life (they were never dead in the first place), the MTV Europe Music Awards 2005 saw the animated band Gorrilaz come alive as they performed via the use of holographic technology.