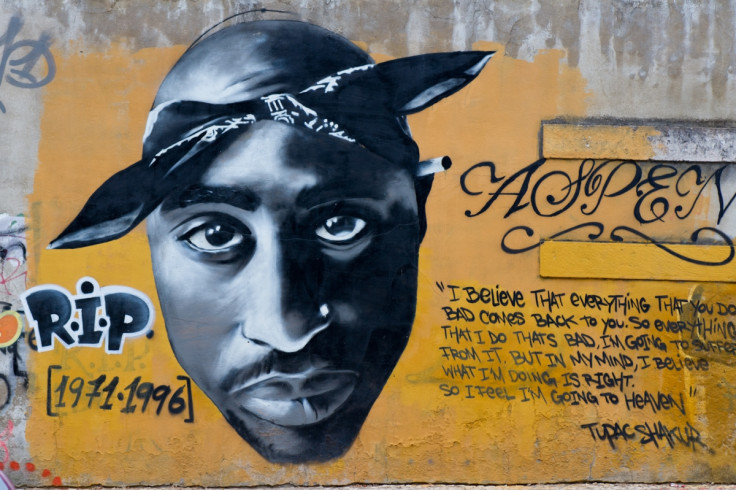 Tupac Shakur would have celebrated his 45th birthday today (16 June 2016). It is often easy to momentarily forget that the Dear Mama rapper is no longer alive given his continued prominence in hip-hop, whether that be a name-drop in a song or long-buried revelations about his romantic life.
Just like his rival and fellow slain MC The Notorious BIG, Tupac has become an even bigger figure after death. As the world of hip-hop celebrates what would have been a special day for one of the greatest talents to ever grace the mic, IBTimes UK takes a look at how his legacy has continued to build over the last year.
Music
Tupac's fourth album, All Eyez On Me, celebrated its 20th anniversary on 13 February 2016. The double-disc record became iconic for more than just the fact it was the last album the rapper recorded before his death.
Released under Death Row Records, the album boasts collaborations with everyone from Dr Dre and Snoop Dogg to K-Ci & Jo Jo, plus the songs California Love, 2 Of Amerikaz Most Wanted and I Ain't Mad Atcha, which have since become classic hip-hop tracks.
It has been almost 20 years since his death but Tupac remains well-respected amongst the younger generation. In 2015, Kendrick Lamar used an excerpt of an old Tupac interview on his To Pimp A Butterfly track Mortal Man, featuring a discussion about race, fame and black culture.
Celebrity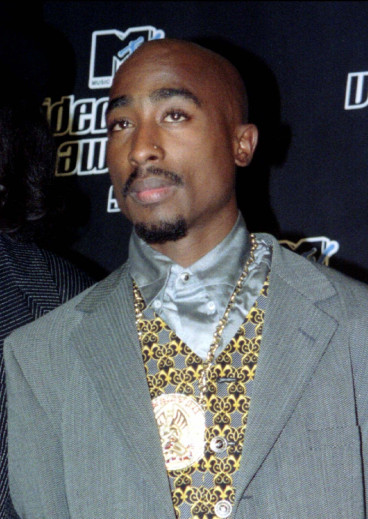 It is well-documented that actress Jada Pinkett Smith had a close relationship with Tupac, having dated in high school. Providing an insight into their friendship, Pinkett Smith told Howard Stern in June 2015: "You know, it's so funny. Now being older, I have more of an understanding of what that was between us. When you have two young people that have very strong feelings, but there was no physical chemistry between us at all, and it wasn't even just for me! It was him too. There was a time when I was like, 'Just kiss me! Let's just see how this goes'. And when I tell you it had to be the most disgusting kiss for us both. The only way I can put it is, the higher power just did not want that."
Film
The colourful life of Tupac will be told on the big screen, with music video director Benny Boom helming the project. All Eyes On Me, named after the rapper's album, will star Demetrius Shipp Jr as the rapper, Danai Gurira as his mother Afeni Shakur and Jamal Woolard as Biggie Smalls
A release date for the biopic is yet to be announced but it is expected to chronicle Tupac's rise as Death Row Records' most notable rapper, various run-ins with the law, romance and of course the drive-by shooting that caused his death. Tupac was portrayed in the NWA biopic Straight Outta Compton by Marcc Rose.
Listen to Tupac Shakur's California Love: