Craig David album: Following My Intuition will 'change the game' teases Radio 1Xtra DJ Mistajam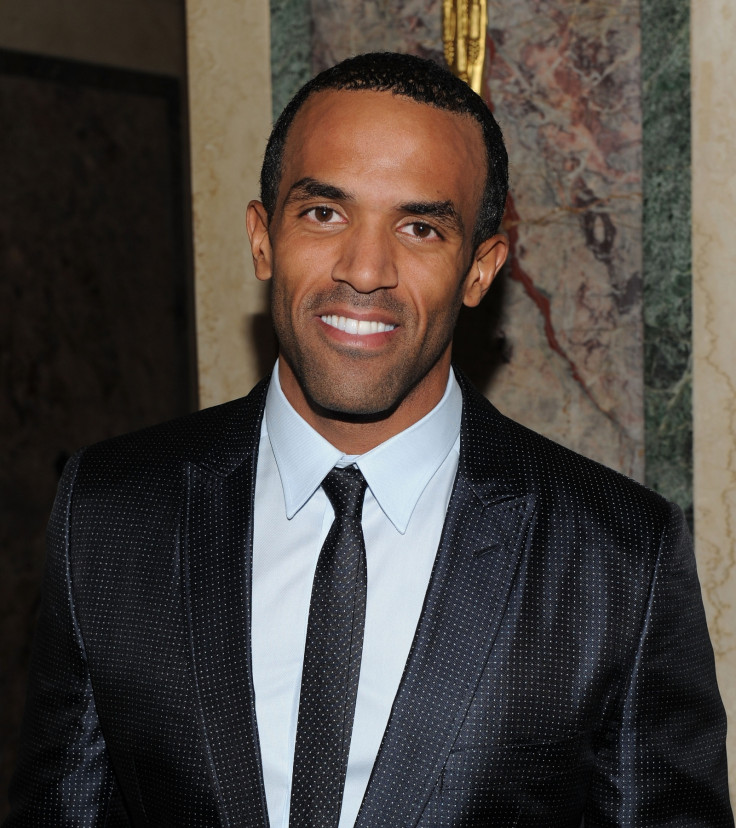 Craig David fans did not realise how much they needed the singer to make a comeback until his triumphant return at at the end of 2015. After a 5-year break from the public eye, the Seven Days hitmaker is working on his return to the album charts with his forthcoming sixth outing, Following My Intuition. The British musician is keeping details under wraps but BBC Radio 1Xtra DJ Mistajam has teased a few details to whet fans' appetites.
In November 2015, David, 35, returned with brand new single When The Bassline Drops featuring Big Narstie. Deep-rooted in David's original genre of garage with an r'n'b-tinge, the track earned acclaim from both fans and critics who were pleased the singer sounded as though we were all still back in 2000.
When The Bassline Drops and subsequent tracks Nothing Like This and One More Time all serve as healthy teasers for the Following My Intuition album but will the LP deliver? Mistajam reveals the album is being released under his independent record label Speakerbox, in conjunction with Sony Music, and he promises it will be worth the wait.
Discussing the album for the first time with IBTimes UK at Manchester's Parklife festival, Mistajam said: "That album is going to change the game, trust me. There are a few collaborations but I'm not allowed to say. What I will say is if you're a Craig David fan, there's one record on the album that you'll listen to and the first thing you'll think when you hear it is, you've earned that moment. The next thing you'll think is, 'Why are these tears falling from my eyes'? He's got a record on his album that will make you cry and it makes me cry every time I listen to it."
Craig David fans will remember he became the central joke and inspiration behind Leigh Francis' comedy spoof Bo Selecta in the noughties. David was no longer taken seriously and it prompted his break from the spotlight. Shedding light on the singer's hiatus, Mistajam explained: "Let's be honest – Craig only went away because he was taken the p**s out of by a comedian."
He continued: "That didn't make him do anything but it made the public no longer look for him. Craig has been consistent since day one and if you listen to the music he is putting out now, it's quality great songs. Craig is a songwriter and always has been.
"But when you look at why he fell from grace, it's absolutely nothing to do with Craig David. He didn't hide but people just weren't looking for him. People are now looking for Craig David. Trust me, the album he is now putting together right now is the album we've been waiting for."
Fans of grime music are also anticipating the release of Stormzy's debut album following his rise to prominence over the course of 2015. The MC gathered somewhat of a cult following off the back of his hit songs Know Me From and WickedSkengMan 4 Freestyle and is now building his profile Stateside.
Teasing details of Stormzy's debut LP, Mistajam revealed: "Everything that I've heard so far from what will be Stormzy's album... It's next level. The thing about Stormzy is... the day before I met him, he did a showcase and sang r'n'b songs. Stiff Chocolate [nickname] is real! Stormzy is an artist, born and bred. He bleeds music.
"Don't listen to Stormzy's album expecting the most authentic grime. He's coming from grime culture. I would argue that Stormzy's album will be more grime than the grimest artists you've ever heard. Stormzy was born and raised by grime but he might sing on a record, there might be a hip-hop record. There might be loads of different genres but it truly is the culture and transcends everything."
Listen to Craig David's When The Bassline Drops:
© Copyright IBTimes 2023. All rights reserved.