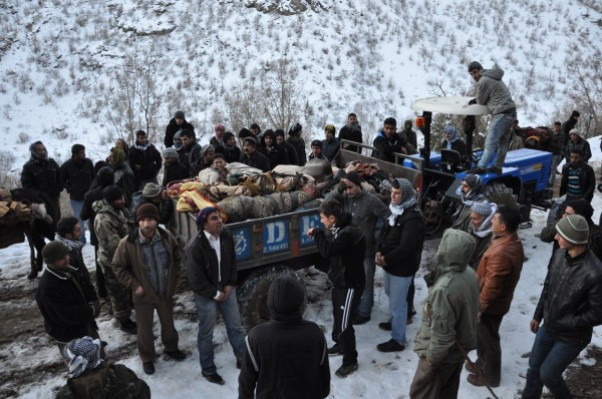 At least 35 people have been killed in an air strike near Turkey's border with Iraq, where Kurdistan Workers' Party's (PKK) Kurdish rebels are based.
Dogan news agency quoted officials saying that 35 were killed in the village of Uludere.
Centrist newspaper Milliyet questioned the identity of the people killed, claiming they were civilians, albeit smugglers, and not terrorists, as government sources claimed.
"We have 30 corpses, all of them are burned," Fehmi Yaman, mayor of Uludere, said. "The state knew that these people were smuggling in the region."
The PKK is considered a terrorist organisation by Turkey, the EU and the US and the Turkish government has launched a crackdown which has resulted in 27 other deaths in December.
"There were rumours that the PKK would cross this region. Images were recorded of a crowd crossing last night, hence an operation was carried out," a security official told Zaman newspaper. "We could not have known whether these people were PKK members or smugglers."
More than 4,000 people, including dozens of journalists, have been arrested in 2011 in Turkey under strict anti-terror laws. Mass trials of Kurds, including local politicians and human rights activists, have increased tensions between the government and the ethnic group.
An investigation of the Kurdistan Communities' Union (KCK), a pan-umbrella group that comprises the PKK, led to the arrest of 500 suspects.
In the deadliest attack in recent years, 24 members of Turkish security forces were killed and 18 injured in what was claimed to be a PKK attack in the southeastern province of Hakkari.
In November, a suspected PKK terrorist hijacked a passenger ferry and sailed towards Imrali island in the Sea of Marmara, where PKK leader Abdullah Ocalan is detained.