Authorities in Turkey are investigating a possible terror attack - with fingers being pointed at Iran -as the reason for a mass electricity blackout across several provinces, authorities announced.
Officials told state news agency Hürriyet a technical problem in the system of the Turkish Electricity Conduction Company (TEİAŞ), which operates electricity power lines, had led to the blackout at approximately 10.36am local time.
At least 44 provinces were affected by the power cut, said TEIAS, reports Anadolu.
It is believed that more than 20 million people have been affected by the blackout.
Prime Minister Ahmet Davutoğlu said "all possibilities", including a terror attack, are being investigated as reasons for the outage.
The country's Energy Minister Taner Yildiz was adamant the blackout was not caused by power failure, saying: "I also cannot say whether or not there was a cyber attack."
Local reports speculate there was a major blast in Kocaeli just before the outage, however there has been no independent confirmation as yet.
The DHA news agency said almost all provinces in Turkey were affected by the outage, except the Van province in the east, which imports electricity from neighbouring Iran.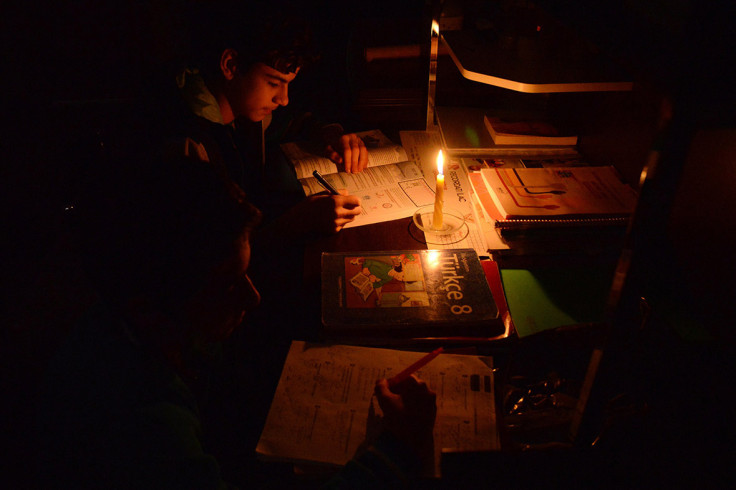 Authorities said that power was being restored to affected provinces.
"Around 80 percent of Istanbul's electricity has been restored," Yildiz said in televised comments from Bratislava, where he was on an official visit with President Tayyip Erdogan. "We think soon the electricity will be completely restored."
Power has also been restored to Istanbul's metro and the Turkish parliament, reports the agency.
Thrace, the Black Sea and Eastern Anatolia regions of the country have seen power restored while problems continue in Izmir, Ankara, the Mediterranean and Aegean regions, Yildiz told Anadolu.
"Crowded places such as metro stations have been given electricity and we believe the rest of the country should be fully powered shortly," he added.
The Turkish energy ministry announced the blackout is the biggest in the country for 15 years, with municipal authorities in Istanbul announcing tram and metro services have been cut as a result.
Flightradar24, which shows real-time flight data on the internet, tweeted air traffic was affected by the cut, and said 11 of Turkey's 16 air traffic control receivers were not working.
In April 2014, a cat was blamed for causing a power blackout during the Turkish general election.