A car bomb attack that killed an 11-year-old boy in Sanliurfa, Turkey, was carried out by Kurdistan Workers Party (PKK) militants, according to the province's governor.
Police have arrested 26 people in relation to the detonation in the south-eastern town of Viransehir, which killed two and injured 15, after a stationary car was loaded with explosives late on Friday (February 17) using a remote controlled device.
The second person killed was a security guard, who noticed the car was rigged with a bomb and was about to intervene with a gun before being killed by the explosion.
Sanliurfa governor Azim Tuna confirmed to the Anadolu agency that PKK was behind the attack, adding that a nearby housing complex had been "severely damaged".
"Those who try to disrupt our union will never reach their goals," he said, speaking to the state office website.
"Our state will surely identify the traitors who carried out the attack. I wish mercy from Allah, when we lost our lives in aggression. I wish my family and all my citizens condolence and patience. I also wish my wounded citizens emergency healing."
Tuna visited those recovering in hospital with the town mayor Nihat Ciftci, police chief Veysal Tipioğlu and provincial commander Mustafa Kemal Timuroğlu.
The PKK have been identified as a terrorist organisation by Turkey, the European Union and the US and were formed in the late 1970s. They launched their biggest attack in 1984 when they called for independent Kurdish state within Turkey.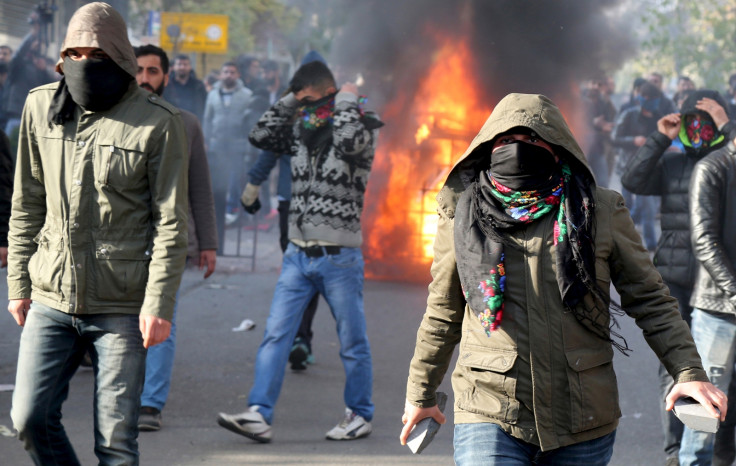 They had agreed a ceasefire in 2013 before more fighting erupted again two years later in July 2015.
Interior Minister Suleyman Soylu confirmed the number of suspects detained and added that an investigation had been launched into the terrorist plot, saying: "As of last night a total of 26 people had been detained and our security forces are conducting the necessary work."