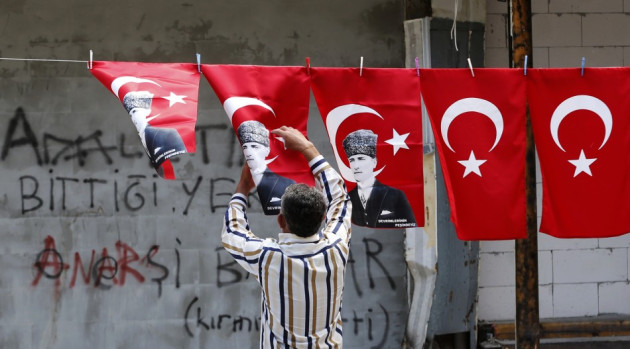 Deputy prime minister Bulent Arinc, who is standing in for Recep Tayyip Erdogan while he is on an official trip to north Africa, met activists whose local demonstration against the transformation of the rare city centre park has snowballed into a widespread protest against authoritarianism and the perceived Islamist agenda of Erdogan.
The activists condemned Erdogan's rhetoric - which was like "sparking a civil war" - as well as demanding the immediate release of detained protesters and lifting restrictions on freedom of expression.
"We want all responsible officials who are involved in the violence to be removed from their posts and pepper spray and teargas to be banned," said Eyup Muhcu of the Taksim Solidarity Platform, a group of academics, architects, environmentalists and ordinary citizens who banded together to protect Gezi Park.
"The steps the government takes from now on will define the course of society's reaction," he said.
Protesters have started to call themselves "Çhapullers" after Erdogan described demonstrators as "capulcu" ("looters").
Graffiti and banners with the word "chapulling" have started to appear and on social media it has come to mean someone fighting for their rights.
The movement is supported by linguistic and radical political thinker Noam Chomsky, who defined himself as a "chapuller".
"Everywhere is Taksim, everywhere is resistance," he said.