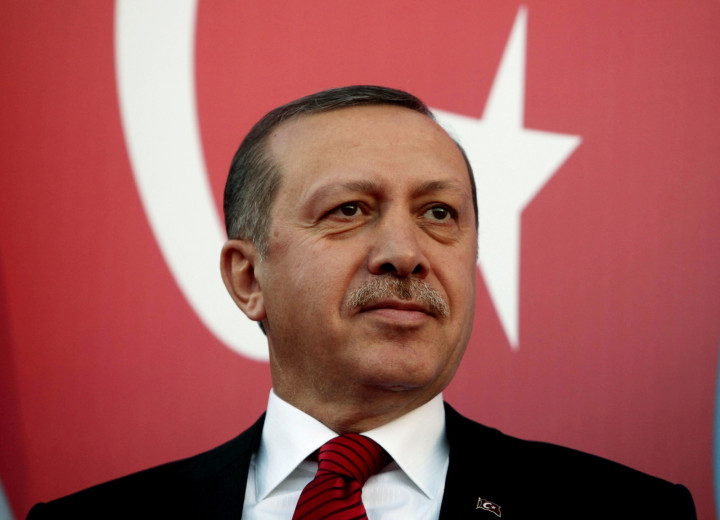 Turkish President Recep Tayyip Erdogan has revealed that Turkey's military is creating plans to form a buffer zone on the country's border to counter the threat from Isis (now known as the Islamic State) militants in Iraq and Syria.
When asked about the potential buffer zone on the countries southern border, he said: "The armed forces are working (on plans). They will bring them to us. We will decide if it is necessary."
Erdogan did not confirm when such a buffer zone would come into place, nor which side of the border it would be located or the size of any zone.
The Nato member has not agreed to become part of a wider military alliance against the Islamic State because the group are currently in possession of 49 Turkish nationals, including diplomats, in the northern Iraqi town of Mosul.
"Our hands and arms are tied because of the hostages," a Turkish official said last week.
Erdogan said that Turkey hoped to retrieve the hostages and end the crisis through "contacts" with the group.
"Our intelligence units have been working for three months on this," he said. He added that Turkey "will provide humanitarian support (in the coalition against IS)."
Turkey has also refused to allow the US-led coalition to use their air bases to launch attacks against Islamic State positions.
Ankara also refused to allow the US to use its air bases to attack Saddam Hussein's forces during the Iraq War, which began in 2003.
The country has been increasingly criticised for supporting the Syrian opposition against President Bashar al-Assad which indirectly led to the creation of the Islamic State group.
It has also come under fire for not reinforcing its borders to prevent the free flow of western jihadists into Syria and Iraq to join the group.