Isis Action: French Rafale Fighter Jets Fly over Iraq as Anti-Islamic State Paris Summit Begins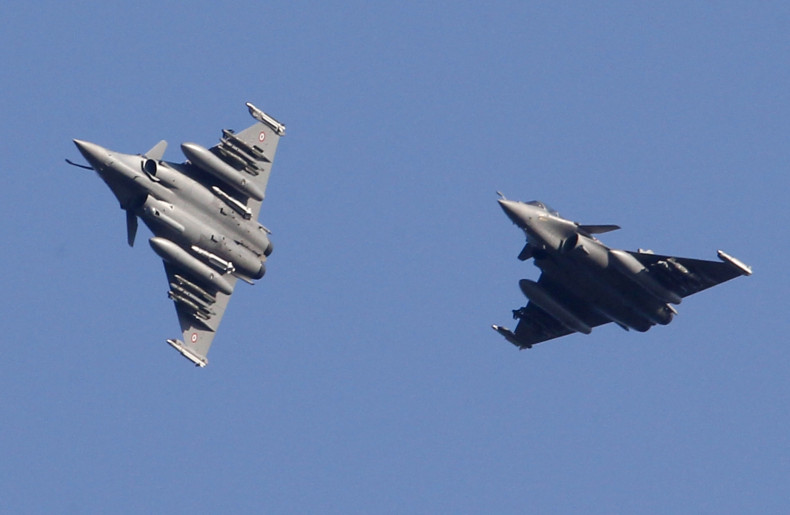 France fighter jets have flown over Iraq in a reconnaissance mission against Isis jihadists, as in Paris President Francois Hollande hosted an International summit to agree a common strategy to fight the Islamist militants.
Two Rafale jets and a refuelling aircraft took off from an airbase in the United Arab Emirates to gather intelligence in support of US air strikes targeting the group now known as Islamic State (IS).
"We told the Iraqis we were available and asked them for authorisation [to fly over Iraq]," Foreign Minister Laurent Fabius told France Inter radio.
"The cost of inaction would be to say to these butchers 'go ahead, you have a free pass'. We won't accept that."
Defence Minister Jean-Yves Le Drian personally oversaw the operation launch from the Al-Dhafra airbase 30km (20 miles) southwest of Abu Dhabi.
"France stands ready at a time that is decisive for its security -- because it is also France's security that is threatened by this... pseudo-Islamic State," Le Drian said, addressing French troops there.
According to Le Figaro newspaper, six Rafale fighter jets, a Boeing C-135 operating as refuelling plane and a French Navy Atlantic reconnaissance aircraft are to take part in the operation aiming to take high definition photos of IS positions in Iraq.
Meanwhile, diplomats from almost 40 countries, including ten Arab nations, arrived in Paris to plan a concerted effort against the jihadist group that has seized control of large swathes of Iraq and Syria and beheaded two American journalists and one British aid worker in recent weeks.
"The terrorist threat is global and the response must be global," Hollande said, opening the diplomatic conference. "There is no time to lose."