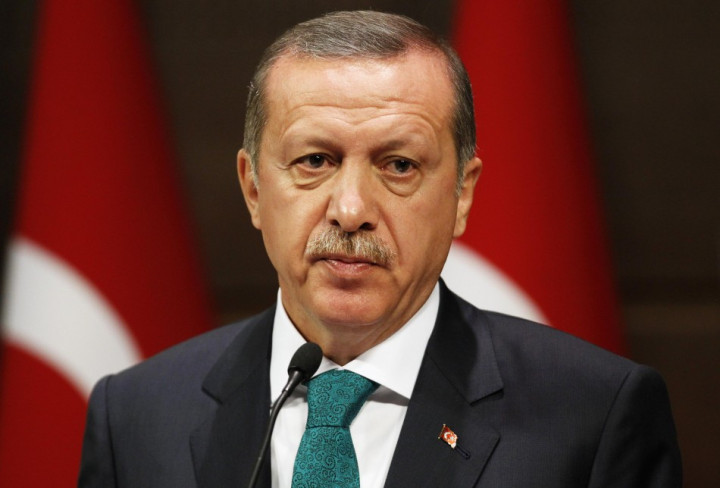 Turkey's Prime Minister Recep Tayyip Erdogan has labelled Syrian president Bashar al-Assad as a "terrorist" holding him responsible for the death of more than 110,000 people in the ongoing Syrian civil war.
Erdogan also rapped US Secretary of State John Kerry for appreciating the Assad regime for cooperating with international experts to eliminate Syria's chemical weapons arsenal.
Erdogan, a staunch critic of Assad, told reporters: "I don't regard Bashar Assad as a politician anymore. He's a terrorist carrying out state terrorism. A person who killed 110,000 of his people is a terrorist. There's state terrorism - I'm speaking frankly."
Erdogan's remarks have come following Assad's warning that Turkey will pay "dearly" for supporting the armed opposition groups in Syria.
Earlier, Assad said in an interview with Germany-based Der Spiegel: "In the near future, these terrorists will have an impact on Turkey. Turkey will pay very dearly for its contribution."
Referring to Kerry' statement lauding Damascus, Erdogan said: "You are a human being and me, too. How can we appreciate the behaviour of a person who killed 110,000 people, I ask you. The result of either chemical or other types of weapons is death. Then how can we appreciate this? I cannot imagine a person who appreciates this. I don't think Mr Kerry made such a statement. If he made it, he would be contradicting himself."
After a series of diplomatic efforts by both the US and Russia, a team of experts from The Hague-based Organisation for the Prohibition of Chemical Weapons (OPCW) has begun to destroy the chemical weapons in Syria.
Erdogan was a former ally of Syria but gradually turned against Assad during the two-and-a-half year Syrian conflict.