Turkey: Kurdish Paper Distributor Shot Dead and Press TV Reporter Killed in 'Suspicious' Car Accident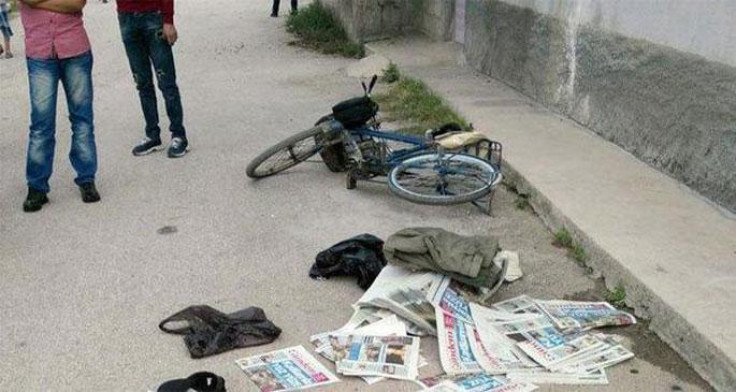 Media worker Kadri Bagdu, 46, was shot dead on 14 October while distributing the Kurdish dailies Azadiya Welat and Ozgur Gundem in the south-eastern province of Adana.
He was shot five times by two individuals on a motorcycle while distributing the newspapers free of charge on the street in district of Seyhan. One of the shots hit him in the head. Working for the Firat media company, Bagdu had been doing the job for 17 years.
Reporters Without Borders condemned Bagdu's killing in a written statement. It said: "A full and impartial investigation must be carried out in order to quickly identify the gunmen and anyone who gave them their orders. We urge the authorities and all other parties involved to curb the mounting tension and prevent this targeting murder from leading to a new spiral of violence."
In an Ozgur Gundem column, Bagdu's former lawyer Sevil Araci Bek wrote: "This murder was not an accidental choice.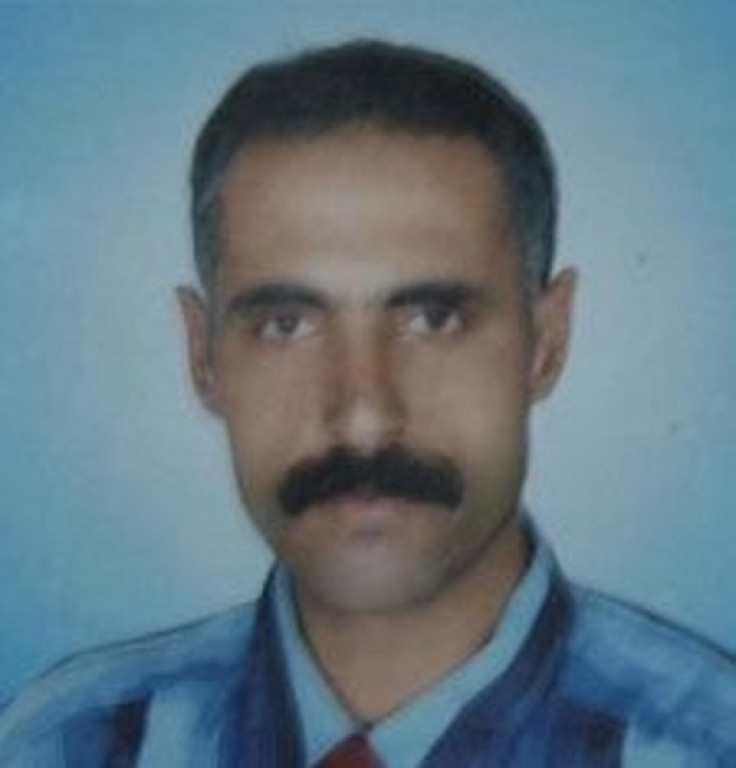 Kadri Bagdu was shot dead in Turkey on 14 October
Dicle News Agency
"Kadri Bagdu was a symbol. He had always done the same job ever since I knew him. He distributed papers. He engaged in the distributions of all papers of the Kurdish liberation movement. He had been in trouble dozens of times due to his job.
"He was imprisoned many times. And every time he was imprisoned, there was a family member beside him [in the same prison].
"Once he was arrested together with his wife and then with his son. At another time, he was even arrested with his 80-year-old mother. All of his family members were [patriotic] activists."
The G9 Platform of Turkey consisting of journalists associations issued a written statement, that said: "You can't shoot the truth on its neck.
"The government must find the perpetrators of this vicious murder. It is the government that carries the shame of [Turkey] being a country which kills journalists."
Press TV reporter in Turkey killed in suspicious car accident
Press TV reported its correspondent in Turkey, Serena Shim, was killed in a "suspicious" car accident near the Turkey-Syria border on 20 October.
"She was going back to her hotel from a report scene in the city of Suruc in Turkey's Urfa Province when their car collided with a heavy vehicle. The identity and whereabouts of the truck driver remain unknown," Press TV reported.
Shim, an American citizen of Lebanese origin, covered reports for Press TV in Lebanon, Iraq and Ukraine.
Press TV continued: "On 17 September, she told Press TV that the Turkish intelligence agency had accused her of spying probably due to some of the stories she has covered about Turkey's stance on the ISIL [Islamic State, Isis] terrorists in Kobani and its surroundings, adding that she feared being arrested.
"Shim said she was among the few journalists obtaining stories of militants infiltrating into Syria through the Turkish border, adding that she had received images from militants crossing the Turkish border into Syria in World Food Organization and other NGOs' trucks."
A return to 1990s?
The 1990s were the darkest years of the history of journalism in Turkey.
Thousands of state-perpetrated killings, torture and disappearances of Kurds were carried out at an alarming rate after the coalition government of prime minister Suleyman Demirel took office in November 1991. Kurdish journalists were a primary target of that coalition government as part of an on-going campaign to silence the dissident press.
"Some 20 Kurdish journalists were murdered during the 1990s, at the height of the clashes between the PKK and the Turkish army. Almost all of these murders are still unpunished," Reporters Without Borders stated.
"Nine journalists were killed in 1992 alone. During those years, Turkey was among the countries which killed the highest number of journalists, which was a legion of shame for Turkey," said G9 Platform of Journalists.
Several of the slain journalists had written about purported connections between a "counter-guerrilla" force or a Hezbullah group and Turkish security forces.
Many were shot in the back - sometimes with one bullet to the back of the head - by unknown assailants.
Emma Sinclair-Webb, senior Turkey researcher of Human Rights Watch, said in 2012 "old laws that curtail investigations into serious human rights abuses in Turkey have allowed the security forces and public officials to get away with murder and torture".
112 journalists and authors killed in 103 years
Necati Abay, a spokesperson of the Platform of Solidarity with Arrested Journalists (TGDP), reported in 2012 that 112 journalists and authors have been killed in Turkey in 103 years since 1909.
During the 1915 Armenian Genocide, 32 Armenian journalists and authors were slain, according to the report. Among them were Harutyun Shahrikyan, who was a member of the Armenian National Assembly in Istanbul, and Garabed Pashayan Khan and Krikor Zohrab who were members of the Ottoman Chamber of Deputies. The dead bodies of most Armenian journalists have never been recovered.
The last Armenian journalist killed in Turkey was Hrant Dink, who was shot dead in Istanbul on 19 January 2007 in front of the bilingual Turkish-Armenian Agos newspaper where he worked as the editor-in-chief.
© Copyright IBTimes 2023. All rights reserved.