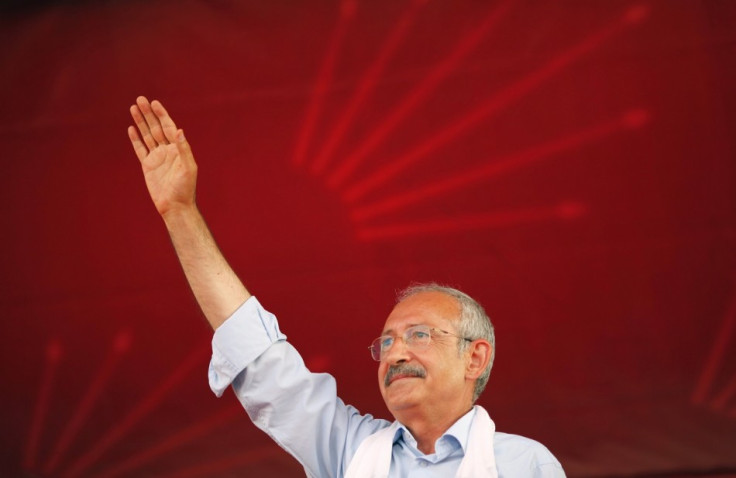 A Turkish political leader has claimed to be a descendant of Islam's Prophet Mohammed - but said he doesn't intend to exploit his high-placed family links for political gain.
Kemal Kılıcdaroglu, who leads Turkey's main opposition party, said that an old family tree dating back to the Ottoman times shows there is a direct lineage between him and the founder of Islam.
"It is true, the family that I belong to descends from the family of the Prophet Mohammed. But we do not use this in politics," Kılıcdaroglu told Hurriyet newspaper.
"There are many articles written on this topic. There is a family tree, given to my family during Ottoman times."
Kılıcdaroglu said there are two copies of the document, but failed to provide one. "One copy is at the Istanbul Office of the Mufti," he said. "[The other] is kept by the family's elders.
"I photographed it years ago and gave it to academics who were researching the matter."
Kılıcdaroglu, whose social democratic Republican People's Party (CHP) won more than 25% of the vote at the last general elections in 2011, said that anyway in his native town of Tunceli, eastern Turkey, everyone knows about his illustrious ancestry.
"In Tunceli, everybody knows that our family comes from the Prophet's family," Kılıcdaroglu said.
CHP's founder and 'eternal chief' was Mustafa Kemal Ataturk, the father of modern Turkey.
Ataturk implemented a series of secular reforms including the emancipation of women and the abolition of all Islamic institutions.
The CHP claims that such reforms are now threatened by the conservative government, headed by prime minister Recep Tayyip Erdogan, who has been accused of pursuing an Islamist agenda and eroding the foundation of a modern republic.