Turkey President Erdogan warns Muslims against using birth control
President of Turkey, Recep Tayyip Erdogan has advised Muslim couples to stop using birth control and stressed that women were not equal to men. Speaking to the country in a televised speech on 30 May, the leader said that it was up to "well-educated future mothers" to take the lead and stop using contraceptives.
He also encouraged pious couples to have at least three children each. "We will multiply our descendants. They talk about population planning, birth control. No Muslim family can have such an approach," the president said.
"Nobody can interfere in God's work. The first duty here belongs to mothers," he added.
Erdogan is from the AK Party, which has its roots in Islam and has previously spoken against birth control as well. During a wedding ceremony in 2014, the year he became president, he described contraception as "treason".
"We will follow the path and advice of God and our beloved prophet," he said in his recent speech.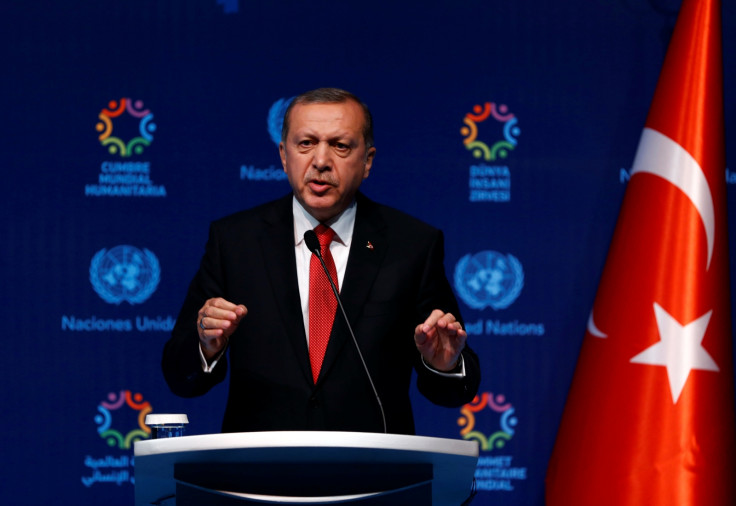 Turkish President Tayyip Erdogan had earlier referred to contraception as 'treason' Turkey
Reuters
However, Turkish women's groups have criticised their president's latest comments on women. The Platform to Stop Violence Against Women posted a statement online stating: "You (Erdogan) cannot usurp our right to contraception, nor our other rights with your declarations that come out of the Middle Ages.
"We will protect our rights," it added.
Republican People's Party (CHP) deputy parliamentary leader Ozgur Ozel also criticised the speech. "It is not up to the president, or other persons, to discuss decisions that should be made based on scientific criteria by scientists or decisions that relate to women's bodies," he said.
According to 2015 statistics, Turkey's fertility rate has dropped by half since 1980, but with a population of almost 80 million, it still continues to have a higher fertility rate than most of the countries in Europe.
© Copyright IBTimes 2023. All rights reserved.