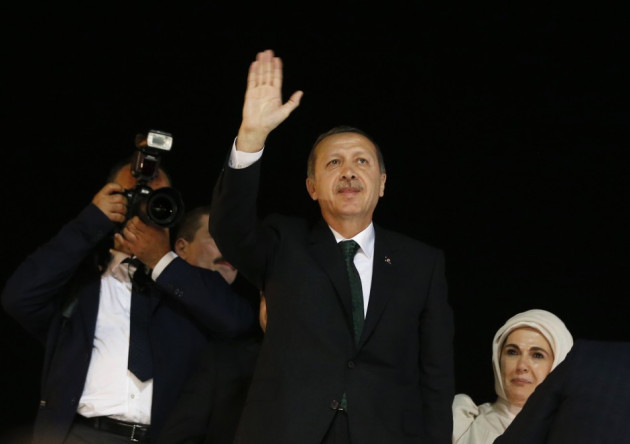 Turkish Prime Minister Recep Tayyip Erdogan has tried to stage a show of strength through his supporters in the wake of week-long anti-government protests.
Immediately after his return from a tour of North Africa, Erdogan addressed thousands of supporters.
"We stood strong, but we were never stubborn ... We are together, we are unified, we are brothers," Erdogan, speaking from an open-top bus, told his supporters at Istanbul airport.
The speech was broadcast live on television as Erdogan's supporters, estimated to be 10,000, blocked the road leading to the airport for several hours.
Thousands of anti-government protesters also gathered in Ankara and Istanbul. Many were holding placards with messages against Erdogan and shouting slogans such as: "Tayyip resign."
Erdogan has expressed his determination to press ahead with the Gezi Park redevelopment plan which sparked the recent protests.
The agitation began as a peace rally but later snowballed into widespread protests reflecting people's anger against Erdogan's Islamist-rooted party.
"Some people say, 'The prime minister is only prime minister to 50%'. We have always said that we are the servants of 76 million," said Erdogan flanked by his wife and key government ministers.
Erdogan's speech was accompanied by loud cheers from his supporters.
Urging the protesters to end their agitation, he said: "I call for an immediate end to the demonstrations, which have turned into unlawfulness and vandalism. You have remained calm, mature and showed common sense. We're all going to go home from here ... You're not the type of people to bang pots and pans on the streets."
The protesters have paid little heed to Erdogan's call which, observers say, could further fuel anti-government sentiments.