The editor of Turkish opposition newspaper Zaman which was seized by the government in its native country has confirmed it will continue publishing in Germany in defiance of the authorities.
Turkish police took control of the best-selling daily on Friday (4 March), with the black front page of the final edition under independent ownership proclaiming the death of the Turkish constitution. Its first edition under government ownership on Sunday was devoted to pro-government propaganda.
"As of today we are printing a version of Zaman that has nothing to do with Zaman there (in Turkey) because it has been forcibly taken over by the state," Sueleyman Bag, editor of Zaman Almanya, told Reuters TV.
The edition currently published in Germany has 14,300 subscribers to its print edition. The country is home to three million of Turkish origin.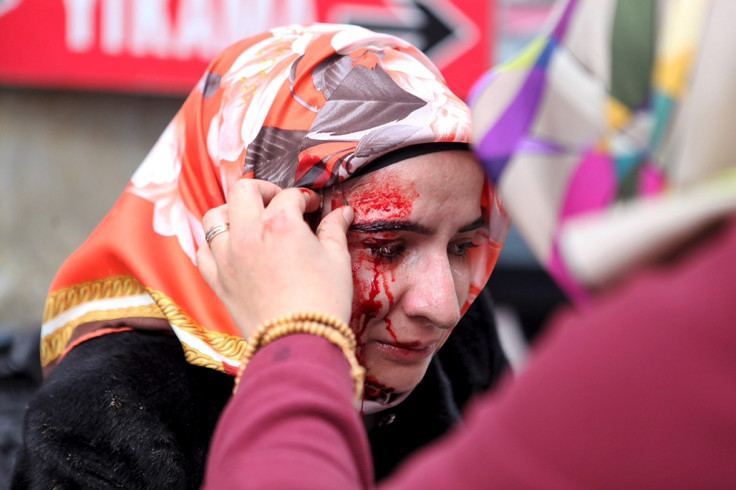 On Monday, Zaman Alamanya republished material from its final Turkish sister publication, while its online edition had a picture of a veiled woman with a bleeding face outside the newspaper's offices, where on Friday police used tear gas and water cannon to disperse protesters.
The government has since stepped up its campaign against opposition publications, seizing control of the Cihan news agency. Like Zaman, the publication had expressed support for US-based cleric Fethullah Gulen, an influential critic of Turkish president Recep Tayyip Erdogan.
Turkish authorities claim Zaman is involved in funding what it describes as a "Gulenist terror group".
Critics have accused European officials of being muted in their criticism of Turkey over the seizure of Zaman, with the EU requiring the cooperation of Turkey in response to the migrant crisis, and in the war against Islamic State in neighbouring Syria.