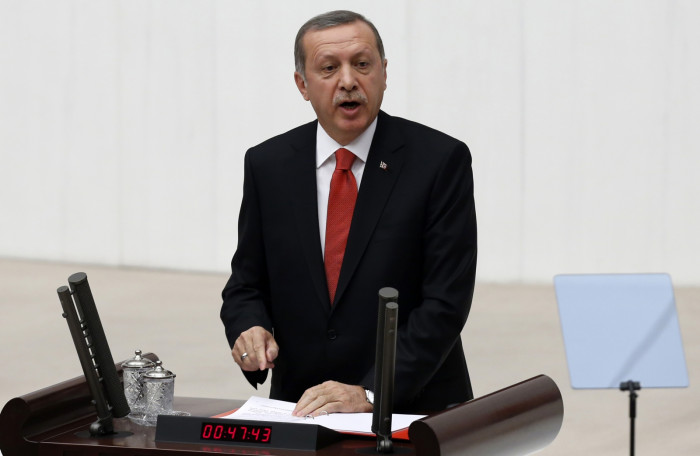 Muslims sailors reached the Americas centuries before Columbus and Cuba should allow the building of a mosque at a site referred to in the explorer's journals, according to Turkish President Recep Tayyip Erdoğan.
Erdoğan was referring to disputed claims by Islamic scholar Youssef Mroueh in 1996 that when Columbus reached Cuba he "found" a mosque. "Columbus admitted in his papers that on Monday, October 21, 1492 while his ship was sailing near Gibara on the north-east coast of Cuba, he saw a mosque on top of a beautiful mountain," wrote Mroueh.
Historians say he was quoting from historian Bartholome de Casas decades later and that the dates are confused. In the actual journal of Columbus for the 29 October it reads: "Remarking on the position of the river and port, to which he gave the name of San Salvador, he describes its mountains as lofty and beautiful, like the Pena de las Enamoradas, and one of them has another little hill on its summit, like a graceful mosque."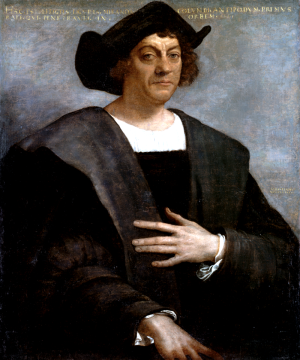 Erdoğan appeared unaware of any such doubt, telling Latin American Muslim leaders at a conference in Istanbul: "Muslim sailors arrived in America from 1178. Columbus mentioned the existence of a mosque on a hill on the Cuban coast. Contacts between Latin America and Islam date back to the 12th Century."
Earlier this year a delegation from Turkey is reported to have travelled to Havana in an attempt to persuade one of the world's last Communist – and atheist – countries to allow them to build a huge mosque at the site referenced by Columbus to allow Cuba's 9,000-strong Muslim population somewhere to worship.
The request was apparently denied, but Erdoğan has not given up hope. " I would like to talk about it to my Cuban brothers. A mosque would go perfectly on the hill today," he said.
No record of any pre-Columbus Islamic structure has been recorded in the Americas, whose first inhabitants are thought to have arrived across a land bridge between Siberia and Alaska 15,000 years ago. The first Europeans to set foot in the Americas are thought to have been Norsemen, led by explorerLeif Eriksson, circa 1000 AD, almost 500 years before Columbus.
Erdoğan is no stranger to controversy. In the past he has accused Israel of surpassing the brutality of Hitler, condemned Caesarean section and abortion and attempted to push Turkey towards becoming a more traditional Islamic state.