The smartphone market is more impressive than ever, with quality products covering an ever-widening range of prices, sizes and unique selling points. But as manufacturers broaden their horizons with every new model, consumers are starting to feel the squeeze, as they become locked into Apple iOS or Google Android.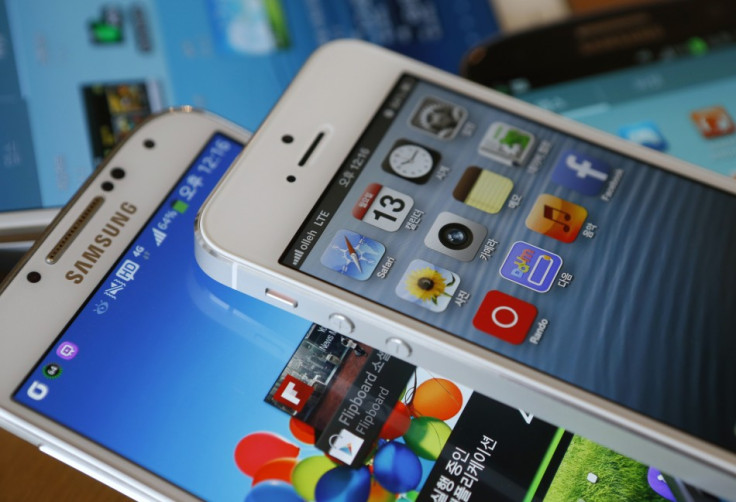 Smartphones like the HTC One and Google Nexus 4 are worthy alternatives to the iPhone 5, but making the switch from one operating system to another can be a complicated and lengthy process. Our guide for switching from iOS to Android is here to help.
Contacts
In the days of the Nokia 3310 and Ericsson T28, buying a new phone meant spending the entire afternoon manually typing out contact names and phone numbers, because emailing them from one device to another - let alone syncing them with the cloud - was unheard of.
Now it's less difficult, thanks to Google Contacts and iCloud; first of all, you'll need a Google account, but if you've just bought an Android phone then you probably have an account ready to go.
Connect your iPhone to your computer and open up iTunes. Click on your iPhone in the left-hand column, then Info at the top of the next screen. Make sure the 'Sync Contacts with' box is checked, then select Google Contacts from the dropdown box next to that.
Enter your Google username and password (same as that used by Gmail) and wait for the sync to complete.
Now go to Gmail.com, log in, click 'contacts' in the upper-right corner and every contact saved on your iPhone should appear, ready and waiting to be synced to your new Android phone when you log into it with that same Gmail user name.
Alternatively, you can sync contacts from iPhone to Android using iCloud. Login to iCloud, head to the Contacts app, press Ctrl+A to select all contacts, click the settings icon (a grey cog in the lower-left corner) and then click Export vCard. This will save your contacts in a single file on your computer.
Now go to Gmail Contacts, click Import Contacts and you'll be told to select a file; find that vCard you just downloaded from iCloud, click Import and now every contact from iCloud will be in Gmail Contacts.
Finally, take your Android phone, go to Settings -> Accounts and Sync -> Add Account -> and choose Google, log in, and let your phone sync. Now go to the Contacts app and every contact from your iPhone will be there.
Text Messages
Keeping hold of text messages might not be high on everyone's priorities when switching smartphones, but for others keeping track of running conversations is invaluable.
Unfortunately, there is no quick-and-easy way to transfer texts from iPhone to Android because the two operating systems are completely different and do not understand each others' messages without some help.
First you need to extract your text message history from your iPhone.
Perform a backup of your iPhone using iTunes (this will take a few minutes or over an hour, depending on when you last backed up, but as you're in the middle of switching to Android you are strongly advised to do this).
Once the backup is complete you'll need to find the SMS database file. On Windows 7 and 8 head to C:/Users -> [your username] -> AppData -> Roaming -> Apple Computer -> MobileSync -> Backup.
Mac OS X users should navigate to the following in Finder:
User -> Library -> -> Application Support -> MobileSync -> Backup.
Once at the Backup folder you will need to search for a file called 3d0d7e5fb2ce288813306e4d4636395e047a3d28 (paste that into the search box to save typing it out).
Now transfer that file to your Android phone by connecting the device via USB and dragging-and-dropping the file into the phone's storage; don't worry about putting it in a specific folder, anywhere is fine.
Now we must convert this file into something Android can understand, and for this you can use iSMS2droid, which is available for free from the Google Play Store. Launch the app and locate the file you just saved to your Android phone, tap All when the app asks for your permission to load the SMS data, and leave it to work.
Finally, go to the Play Store again and download SMS Backup & Restore for Android (also free). Open the app, point it towards the .XML file you just made with iSMS2droid in the previous step and let it import the file.
Once this process is complete, your Android messaging app should now be full of the text conversations you had on your iPhone.
Calendars
Although it isn't free (£2.19), SmoothSync for Cloud Calendar is the easiest way to keep an iCloud calendar in sync with that on your Android and Google account.
Buy and install the app from the Play Store onto your Android phone and log in using the iCloud username and password you use with your iPhone; then check which iCloud calendars you want to keep in sync with your Android.
The app will then run in the background and automatically sync when changes are made to your iCloud calendars, either on the Android, your iPhone or through iCloud in a web browser.
Some Android 4.1 and Galaxy S4 users will be prompted to install a small update in the form of a second, free application when you first run SmoothSync, but this process is simple and means everything is kept in sync.
Email
Finally, iCloud emails can also be synced to your new Android phone through the included email app.
Head to Settings -> Add Account -> Email and enter your iCloud username and password. If this doesn't work then try again and tap Manual setup; you should then enter the following details for IMAP email, as recommended by Apple:
IMAP (Incoming Mail Server) information:
Server name: imap.mail.me.com

SSL Required: Yes

Port: 993

Username:

example@icloud.com

Password: Your iCloud password
SMTP (outgoing mail server) information:
Server name: smtp.mail.me.com

SSL Required: Yes

Port: 587

SMTP Authentication Required: Yes

Username:

example@me.com

Password: Your iCloud password.
If you receive errors with these settings, Apple suggests you try using TLS instead of SSL.