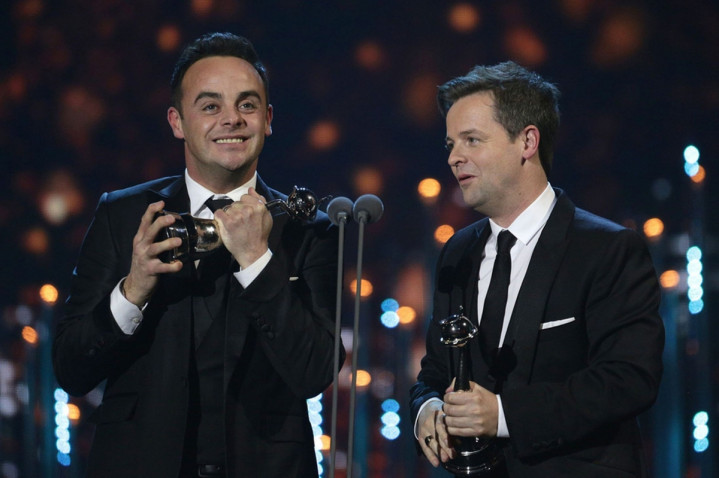 They have dominated Saturday night TV for over a decade but now presenting duo Ant and Dec are planning to return to their acting roots.
The Britain's Got Talent hosts are set to star in their own sitcom.
Despite their busy schedules, the friends, who found fame on BBC children's drama Byker Grove, are keen to bring their contagious personalities to in a TV comedy.
"We've talked about it. We'd love to do a sitcom. Or some kind of comedy drama. There's no rush to do it, but there's still a desire," Ant McPartlin recently told Digital Spy.
"We've talked about this for a while now. It's something that we definitely will do at some stage, but we're not sure when.
McPartlin, who along with Dec took home the Best Entertainment presenter prize for the 13th running at this year's National Television Awards, said that fans should stay tuned .
He continued: "We're so busy at the moment with the three shows, I'm a Celeb, BGT and Takeaway. With our Saturday Night Takeaway tour coming up as well, there's been no way we could fit it in.
"But if things slow down a bit in the next few years and we wouldn't tour again next year, it may happen then."
Ant and Dec's other acting credits include the 2006 film Alien Autopsy and Love, Actually.