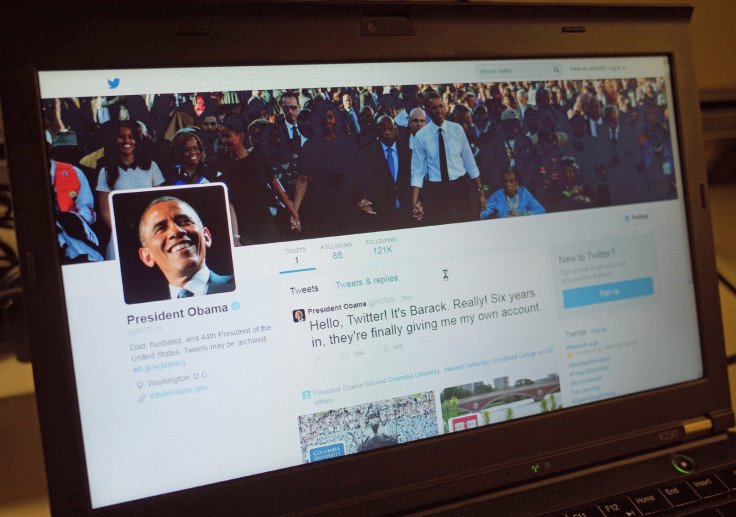 With less than six months left in office, President Barack Obama has hit yet another milestone on Twitter, crossing 10 million followers on his verified presidential account just over a year since its launch. The social media platform released a highlight reel on Saturday (20 August) celebrating some of the best Twitter moments from his @POTUS account.
The celebratory highlight reel includes footage of Obama sending out his very first tweet from the Oval Office back in May 2015 with the president saying: "There we go. It's out there, baby. Follow the tweets."
The video includes some of the president's other memorable moments on the platform such as his tweeted invitation to 'Clock Boy' Ahmed Mohamed and his congratulatory tweet on his wife Michelle Obama's powerful speech at this year's Democratic National Convention.
The official White House account retweeted Twitter shortly after it posted the video.
Since its launch in 2015, the Twitter account set the Guinness World Record for the fastest account to cross a million followers in just under five hours, beating Ironman star Robert Downey Jr's record of achieving the feat in 23 hours and 22 minutes in April 2014.
Reality star and former Olympic athlete Caitlyn Jenner, formerly known as Bruce Jenner, broke his record just a month later, with her new verified account garnering one million followers on the platform in just four hours and three minutes.
Meanwhile, Obama's personal account touts a massive 76 million followers.
After Obama completes his tenure in the White House, the account will be turned over to the next US president.