Twitter to finally introduce Periscope live streaming straight from the app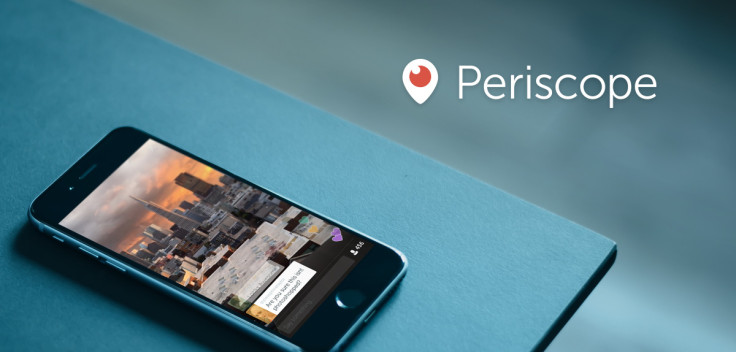 Twitter has started testing out a new Periscope button for a small number of iOS users according to reports, a tweak which will enable live Periscope streaming directly from the Twitter mobile app.
Twitter began the testing with select Android devices in May and now iOS sees the new functionality for a Periscope broadcast via the tweet composition screen, rather than having to open up the separate app.
A Twitter spokesperson told IBTimes UK: "A few weeks ago we rolled out a 'Go Live' button in Twitter to a small percentage of Android users. We're beginning to roll this out to a small group of iOS users. Over time, everyone will have the ability to start a Periscope broadcast from Twitter."
Users need to have the Periscope app installed for the feature to work. They will be prompted to download the app if they hit the live streaming button without Periscope installed, reports Mashable
Despite Periscope being owned by Twitter, the two apps have operated independently until now. However, faced with the growing threat of Facebook Live – which lets Facebook users share live video within the app – Twitter clearly wants to bring the two together for a more comprehensive offering. Google is also rumoured to be working on a rival service called YouTube Connect, which will reportedly allow YouTubers to start a live video stream directly from the YouTube mobile app.
In light of this, both Twitter and Periscope have made attempts to make their own services more robust. Twitter, for example, has announced that it would axe its 140-character rule so that users insert links, pictures and other multimedia into their tweets without it being counted in the character limit.
Meanwhile, Periscope has made it easier to search for live streams, announced a live streaming platform for drones and also introduced the ability to save broadcasts for more than 24 hours. This week, the service also introduced further tools to help users report and block abuse during live broadcasts.
© Copyright IBTimes 2023. All rights reserved.