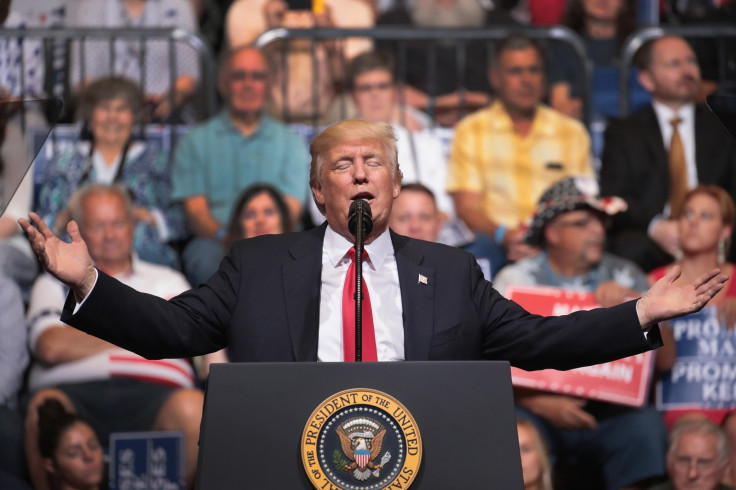 A captioned video posted on US President Donald Trump's Facebook page accidentally misspelled the word "miners" and social media users couldn't help but pounce on the latest gaffe. The brief video included clips of Trump's remarks at his "Make America Great Again" rally in Cedar Rapids, Iowa, on Wednesday (21 June) during which he blasted wind power and touted ending the "war on clean beautiful coal".
"I made them this promise," Trump said, referring to his campaign promise to revive the coal industry. "We will put our miners back to work."
The creator behind the video on Facebook, however, accidentally put the word "minors" instead of miners in the caption - an error that social media users were quick to point out and gleefully mock.
The video remained on Trump's page for hours after it was posted before it was eventually taken down and replaced with another video.
Meanwhile, Twitter immediately took screenshots and responded with hilarious memes, jokes and comments in response to the bloomer.
"Lovely. Even his staff can't spell", one Twitter user wrote. Another tweeted: "I think they meant it exactly that way! Underage workers don't have to be paid a fair wage, no?"
"Isn't that part of Betsy DeVos' philosophy? Not everyone is cut out for school, so just put them to work?" one person tweeted.