US President Donald Trump called over a female Irish reporter to compliment her on her "nice smile" during a diplomatic phone call with the new Prime Minister of Ireland Leo Varadkar and Twitter can't stop cringing.
During their first phone conversation since Varadkar was elected Taoiseach earlier this month, Trump mentioned: "We have a lot of your Irish press watching us," in reference to the multiple reporters present in the Oval Office for the call.
He then paused to call Caitriona Perry, the U.S. bureau chief for Ireland's RTÉ News, over to the Oval Office desk.
"Go ahead. Come here, come here," Trump said. "Where are you from? We have all of this beautiful Irish press."
"She has a nice smile on her face so I bet she treats you well," he continued.
Perry later posted a video of her interaction on Twitter and Instagram and described the brief encounter as "bizarre."
"One minute we were outside the window and the next minute I'm meeting the president of the United States," Perry told RTÉ Entertainment. "Usually, we would shoot from outside the window of the White House, and that's what we were expecting today but instead we were invited inside to witness the President's call to the taoiseach. When we went in he was already on the phone, but I managed to catch his eye and he called me over."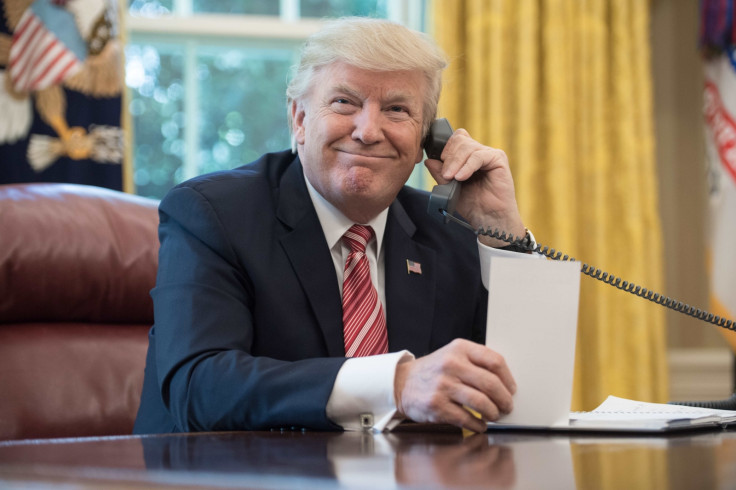 Trump told Varadkar that he was calling to congratulate him on his "great victory", adding: "We have so many people from Ireland in this country - I know so many of them, I feel I know all of them."
Twitter, however, furiously slammed Trump over his remarks and criticized his behaviour as "inappropriate", "sexist" and "creepy."
"We apologize that our president is a weird, inappropriate creep," one Twitter user wrote in response to Perry's tweet while another called him "totally deplorable."
American long-distance runner Dane Rauschenberg wrote: "The apology tour Americans are going to have go on after this turnip is ousted is going to be long. We are truly sorry, Ms. P."