'Fake president': Twitter mocks Trump over fake Time magazine cover found displayed in his golf clubs
"He's a bottomless pit of need," one Twitter user wrote.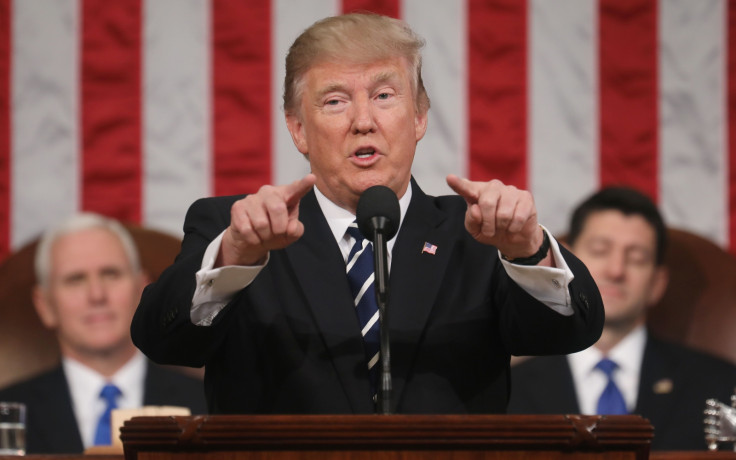 A framed, fake Time Magazine cover featuring US President Donald Trump has been found prominently displayed on the walls of at least four of his golf clubs in Virginia, Florida, Ireland and Scotland, including one in Mar-a-Lago.
A Washington Post reporter discovered the photoshopped image, which appears alongside a headline that claims "The 'Apprentice' is a television smash, during a visit to one of Trump's properties.
"Trump is hitting on all fronts... even TV!" the cover reads, which claims to be from the 1 March, 2009 issue of the magazine.
The reporter, however, noted that the red border on the cover seemed to be skinnier than a usual Time cover and does not have a white outline. He also said that the headlines' placement was not accurate and pointed out the use of exclamation points on the cover - something that Time does not do.
The actual cover from the March 2009 edition featured actress Kate Winslet's image.
A Time spokeswoman confirmed to the Post that the cover in question is fake and have asked the Trump organization to take down the covers from display. It is not immediately clear who created the fake magazine cover.
During a press conference in July 2016, Trump erroneously said that he has been featured on the cover of Time Magazine twice so far.
"I think I was on the cover of Time magazine twice in my life and like six times in the last number of months," Trump said at the time.
Trump has actually only appeared on one Time cover before entering politics - back in January 1989. In December 2016, he was featured on the magazine cover when he was named Person of the Year.
Meanwhile, social media users quickly jumped at the opportunity to mock the president over the latest gaffe, branding the president as a "narcissist" and "pathological liar."
While many pointed out that Trump has, ironically, spent most of his presidency accusing the mainstream media of churning out "fake news", others chose to respond with a slew of mocking memes, jokes and comments. Many people also offered their own versions of edited Time covers featuring the president.
Some people called on Time magazine to sue Trump over the misrepresentation of their brand.
"Donald Trump is the chief purveyor of fake news in America. Even this TIME magazine cover in his golf clubs is fake," one Twitter user wrote while another chimed: "Is there anything authentic about this man?"
"It's just so amazing what petty things @realDonaldTrump and his businesses/underlings are willing to be dishonest about," a person tweeted.
Another added: "No one loves fake news more than this fake president."
© Copyright IBTimes 2023. All rights reserved.