Twitter permanently suspends Japanese man's account for making death threats against a mosquito
'Tweets containing threats are not allowed under our terms of service,' Twitter's notice read.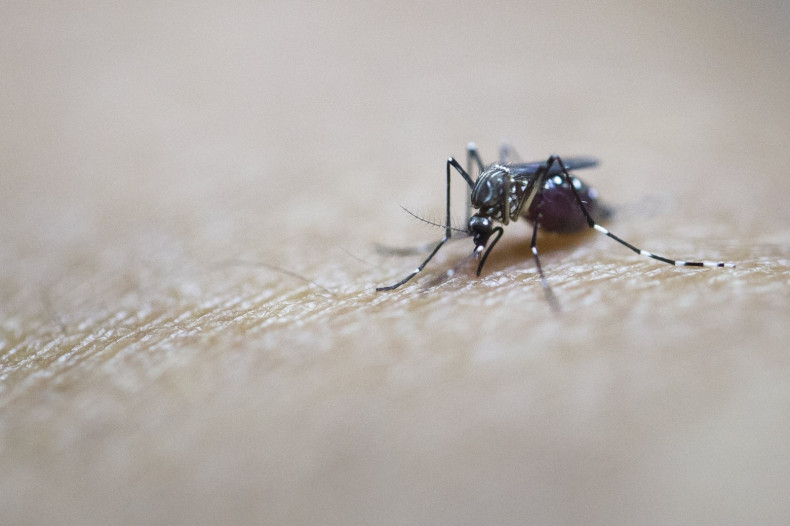 As Twitter continues to increase efforts to tackle online abuse, harassment and terrorism on its platform, the social media network banned a user in Japan for making death threats - against a mosquito. The Japanese man recently took to Twitter to voice his rage and frustration after getting repeatedly bitten by a mosquito.
"Bastard! Where do you get off biting me all over while I'm just trying to relax and watch TV? Die! (Actually you're already dead)," the man tweeted in Japanese under the Twitter handle @nemuismywife. He even accompanied the tweet with a photo of the insect's squashed corpse.
Twitter, on the other hand, responded to his post with a notification that his account has been permanently frozen and cannot be reactivated.
"Tweets containing threats are not allowed under our terms of service," the notice read, SoraNews24 reported. "This account cannot be reactivated. Thank you for your understanding."
According to Twitter's Rules: "In order to ensure that people feel safe expressing diverse opinions and beliefs, we do not tolerate behavior that crosses the line into abuse, including behavior that harasses, intimidates, or uses fear to silence another user's voice. Any accounts and related accounts engaging in the activities specified below may be temporarily locked and/or subject to permanent suspension."
Among other things, Twitter prohibits its users from making "threats of violence or promoting violence" against others or "inciting or engaging in the targeted abuse or harassment of others."
After setting up a new Twitter account, @DaydreamMatcha, the irked user tweeted about the incident and questioned the social media company's decision.
"My account was permanently frozen after I said I killed mosquitoes...this is a violation?" he asked in a tweet to Twitter Japan. His furious tweet immediately went viral and has garnered more than 33,000 retweets and was liked by over 29,000 Twitter users.
It is likely that the users' angry post was flagged by an automated programme rather than a human moderator. However, the hilarity of the incident was not lost on social media users.
Twitter has come under fire in recent months for failing to swiftly take down abusive, terrorism and offensive content from its platform. The social media network has since rolled out numerous tools and measures to curb the spread of online abuse, harassment and cyberbullying on its site.
In March, Twitter expanded its efforts to use algorithms to identify and take action against accounts that are potentially engaging in harmful and offensive behaviour that violate its rules. The company said it will limit the functionality of accounts that are flagged as abusive by its technology for an unspecified set amount of time.
"We aim to only act on accounts when we're confident, based on our algorithms, that their behavior is abusive," Ed Ho, vice president of engineering, wrote in a blog post at the time. "Since these tools are new we will sometimes make mistakes, but know that we are actively working to improve and iterate on them everyday."
At the time of publication, the @nemuismywife account was still suspended.