President Donald Trump spends up to eight hours watching television and drinks 12 cans of Diet Coke a day, a new report claims.
The New York Times has claimed that the 71-year-old begins his daily White House routine at 5.30am with the TV switched on in his master bedroom.
In order to get a clearer picture of the US President's day, the publication interviewed 60 advisers, friends and members of Congress, and discovered that apparently he's a bit of a couch potato.
Trump, who previously said that he didn't watch much television, enjoys morning show Fox and Friends and also CNN – the news outlet he has consistently damned for its ''fake news''.
Trump also tunes into MSNBC's Morning Joe programme because, according to friends, ''it fires him up for the day."
Interestingly, the programmes he watches during the day often spark his angry Twitter outbursts. Perhaps he should land a spot on Gogglebox...
The newspaper claims that Trump takes to the social media platform because ''the ammunition for his Twitter war is television.''
Social media users took to Twitter to express their worry over Trump's TV revelation, with one person tweeting: ''I think this could explain why the US is falling apart at a record rate. Bet there's not another world leader watching 8 hours of wheel of Fortune.''
Another said: ''Heaven help us if he accidentally tunes to the sci-fi channel...''
While a third added: ''Donald Trump reportedly spends eight hours watching television every day, while drinking twelve diet cokes. As opposed to the rest of us, who spend eight hours every day trying to get Trump ousted, while drinking twelve bottles of pepto bismol.''
Others defended the president, with one person tweeting: ''You criticize Trump for watching TV four hours a day, but you're probably on Twitter four hours a day while holding down a serious job.''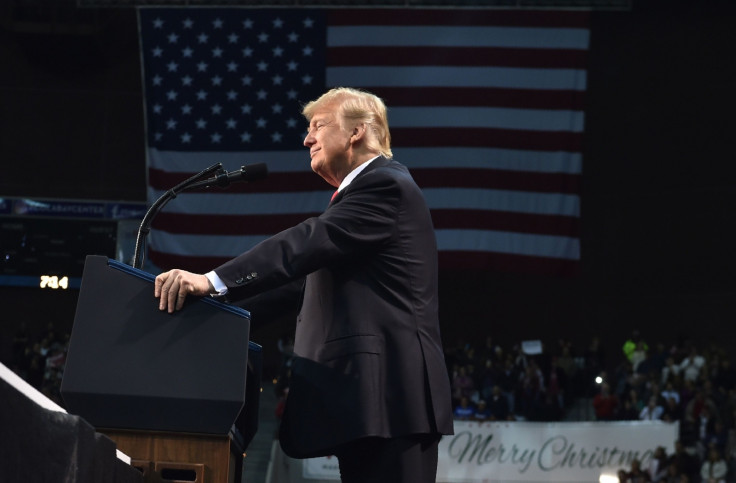 It was also claimed that Trump's habits could get him fired from a normal job, with someone else claiming: ''According to his own aides Trump watches 4-8 hours of TV every day, regularly fails to show up for work by 9-930 even after urging from both of his Chiefs of Staff, and spends many days golfing. That would get most Americans fired from their jobs.''
Trump keeps an eye on news channels throughout the course of his day, sometimes leaving them on mute, to keep track of what the media is saying about him and his presidency.
He previously said about his television habits: "I do not watch much television...I know they like to say — people that don't know me — they like to say I watch television. People with fake sources — you know, fake reporters, fake sources. But I don't get to watch much television, primarily because of documents. I'm reading documents a lot."