Twitter shares opened 75% higher than its IPO level, debuting at $45.10 and valuing the company at $31 billion.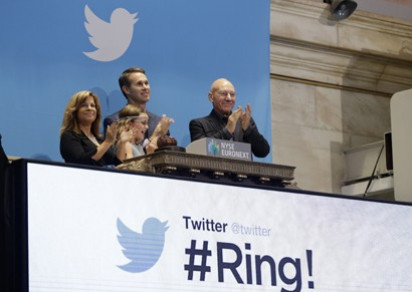 The social network which is yet to turn a profit had priced 70 million shares at $26 on Wednesday, but huge investor interest in the stock saw it open at $45.10, a 73.5% pop.
At the time of publication Twitter's share price is trading at over $49, putting it above Facebook's current share price of $48.40.
Trading as TWTR on the New York Stock Exchange (NYSE) the micro-blogging service is now valued at $31bn. The average pop for IPO stock on the NYSE in 2013 is just 17%, showing just how much interest there is in Twitter.
Twitter's IPO is just the seventh-largest floatation on the NYSE of 2013 and it is the largest internet IPO since Facebook went public in May of 2011, however the $16bn raised by Facebook dwarves Twitter's $1.82bn.
CEO Dick Costolo told CNBC after the opening bell rang: "We're all very proud at the company of everything that we've accomplished. It's been our users that have gotten us to where we have got today. But I would also say that we have a lot of work ahead of us, a lot of work to do."
Costolo added: "All the capital raised today is going into the company."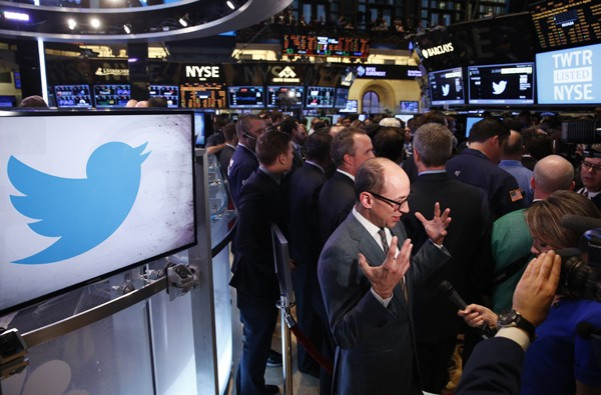 The opening bell on at the NYSE was rung by three Twitter users. Vivienne Harr is a nine-year-old who created a lemonade stand project for a year to end childhood slavery. She was joined by British actor Sir Patrick Stewart and Boston police officer Cheryl Fiandaca.
While Twitter has yet to turn a profit, it is growing rapidly and now has over 230 million users. In the first nine months of 2013 its revenues increased by 106% to $422.2m compared to the year before. However its net loss also grew 89% to $133.9m.
Co-founders
Also on the floor of the NYSE were Twitter co-founders Jack Dorsey, Biz Stone and Evan Williams with all are set to become extremely wealthy following Twitter's IPO.
Ahead of the flotation, the 12-month price targets on Twitter's stock ranged from $29 to $54.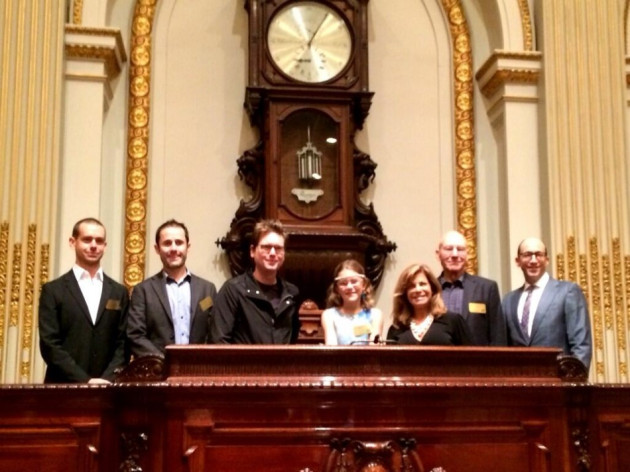 According to USA Today, the vast majority of Twitter shares will have been snapped up by mutual funds and investment bankers with very few if any individual investors.
Twitter has approached its offering more cautiously than Facebook, which raised both the price and the number of shares offered before its IPO only to see the price fall substantially at the outset.